Accounting and tax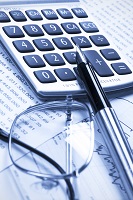 Corporate tax regime

The standard corporate tax rate for Afghan companies is 20%.
Income tax returns must be submitted, along with a balance sheet, annually.
Should a company incur a loss, the loss can be deducted from the taxable income over the following three years.
Afghanistan mandates that all companies conform to the same tax year, which runs from 21 December to 20 December the following year.

Withholding taxes

Withholding tax is 20% for dividends, interest and royalties.
Capital gains is taxed at a flat 20%. Additionally, 1% capital gains tax must be paid for any income gained from the sale of movable or immovable property.

Other tax considerations

Healy Consultants Group can assist our Client meet their accounting and tax obligations in Afghanistan for an average monthly fee of US$960.
Audited financials are mandatory each year and must be submitted to the Afghanistan Revenue Department.
Afghanistan conforms to global IFRS accounting standards.
Legal and compliance
Company regulation

An Afghanistan LLC can be incorporated with a minimum of 1 director and 2 shareholders of any nationality.
An Afghanistan LLC additionally requires that a locally-domiciled company agent and board of supervisors are appointed.
Afghanistan's primary business entity types, LLC, Corporation or Partnership do not require a minimum paid up share capital.

Other business regulations

Afghanistan is an Islamic country, which means the country conforms to sharia law.
Foreign investors will need to confirm that they do not hold any previous criminal record.
Afghanistan has an underdeveloped legal system which increases bureaucracy challenges, leading to officials requesting bribes to get things completed in a timely manner.
The underdeveloped legal system raises further challenges when individuals requires the judiciary system to settle disputes, more so when the plaintiff/defendant are foreigners.
Intellectual property protection is a new field in Afghanistan. Despite this, the country is a member of the World Intellectual Property Organization (WIPO).