Important industries and sectors in Afghanistan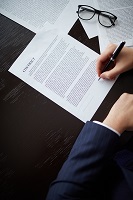 Afghanistan is a difficult place to set up and do business. However, the i) mining and oil and gas ii) manufacturing and iii) infrastructure and transport sectors all present opportunities for foreign investors, reversing the trend of capital flight from the country.
Mining and Oil & Gas

Afghanistan's US$1 trillion-worth of mineral deposits and natural resources remain largely untapped. The country needs technology and equipment to exploit and extract these vast reserves. For example

i)

mining equipment

ii)

seismic technologies

iii)

pipelines and other transport infrastructure to get resources to market;
Mineral deposits include, gold, iron ore, copper, aluminum, zinc and lead. The long-term market outlook for these minerals is broadly positive;
Central Afghanistan is also home to rare-earth metals, gemstones, sulphur, gypsum, talc and chromite. These commodities are expected to have long-term value;
According to the US Geological Survey, there are more than 2.2 billion tonnes of iron ore, 1.3 billion tonnes of marble, 30 million tonnes of copper and an estimated four billion barrels of crude oil in Afghanistan;
The country also has an estimated 400 billion cubic meters of natural gas;
If fully exploited, these deposits could transform Afghanistan into one of the world's resource hubs;
Ministry of Mines and Petroleum controls the mining industry and must approve any foreign investment in this sector;
However, foreign investors are deterred from making investments in Afghanistan's mining and oil and gas sectors because of

i)

the poor security situation in Afghanistan

ii)

the lack of infrastructure to get resources efficiently to market

iii)

difficulty in obtaining licences and mineral exploration rights

iv)

corruption, for example lack of transparency in government tenders

v)

frequent power outages, affecting mining operations and

vi)

limited financial support from international donors and few government incentives for foreign investors.

Manufacturing

Afghanistan's manufacturing industry is underdeveloped and its economic contribution minimal. Previously profitable textile, cement and sugar industries are in decline;

Foreign investors are deterred from making investments in Afghanistan's manufacturing industry because

The poor security situation;
An inability of Afghan manufacturers to compete with illegal, cheap Iranian and Pakistani imports;
An absence of industrial law and policies, in particular those protecting foreign investments;
Widespread frequent power outages making factory output unreliable;
A lack of finance support from an undeveloped and unstable banking sector;
A lack of skilled labour and modern technology;
High levels of corruption in customs departments and government procedures.

That said, opportunities exist for foreign investors because

Afghanistan imports 80% of the goods it consumes. There is pent-up demand for locally-made goods;
First mover advantage – because there are few manufacturers in the country, it is possible to gain market share quickly;
Labour is abundant and wages very low by global standards, making Afghanistan ideal for labour-intensive industries;
Many raw materials for factories are available locally and cheaply;
Afghan factories need foreign equipment, technology and expertise to improve quality standards and productivity.

Infrastructure and transport

Afghan infrastructure is insufficient and poorly maintained because of

i)

decades of underinvestment and

ii)

decades of conflict and insurgency;
Despite this, there are opportunities for foreign investors

i)

in construction & real estate

ii)

railways and road projects (to better link Afghanistan with the outside world) and

iii)

power networks (to alleviate frequent shortages);
Afghanistan lies on ancient trading routes connecting the Middle East, Asia and Europe. The country could benefit from large-scale Chinese investment as part of Beijing's One Belt One Road global initiative;
Possible growth areas in Afghanistan requiring foreign capital include

i)

warehousing and cold cargo storage

ii)

public transport services

iii)

cargo and air freight services and

iv)

vehicle maintenance services.

Prohibited business activities in Afghanistan

Most economic sectors and business activities are open for foreign investment except:

Gambling or betting;
Nuclear energy/power production;
Narcotics manufacture/production.

Areas that require a special licence and/or approval from the government include:

Sale/manufacture of ammunition, explosives and arms;
Insurance and non-banking financial services;
Printing and minting of coins and currency;
Investments in infrastructure, including construction and telecommunications;
Investment in exploration of natural resources.