Business entities in Afghanistan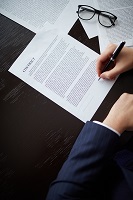 Healy Consultants will advise our Client with determining the optimum corporate structure for satisfying their business needs. Generally, the most commonly preferred business entity is the limited liability company. However, our Clients may also choose either to incorporate a corporation or register a branch office. For more details, please refer to the information below.
Limited liability company
This Afghanistan business setup is recommended for entrepreneurs looking to enter the country. Under this entity, the shareholders can only be liable to the extent of capital invested in the company;

The LLC can be incorporated with 1 director and 2 shareholders, all of whom can be non-Afghan residents. However, a resident company agent and a board of supervisors must also be appointed. Lastly, there is no mandated minimum share capital requirement for the setup of this entity.
Corporation
Alternatively, our Clients may choose to setup a corporation. This Afghanistan business setup is recommended when our Clients wish to issue shares to the public;

Like an LLC, a corporation must have

i)

1 director & 2 shareholders

ii)

resident company agent and

iii)

a board of supervisors.
Branch Office
Lastly, our corporate Clients can register a branch of their entities in Afghanistan. The branch entity will not be considered separate from its parent entity. Therefore, the parent entity will be liable for all losses incurred by its branch office;

While a branch office will not appoint directors or shareholders, it will be required to appoint 1 legal agent, who must be resident in the country.
Comparison of Afghanistan entities
| | LLC | Branch office | Corporation |
| --- | --- | --- | --- |
| How long to set the company up? | 7 weeks | 8 weeks | 8 weeks |
| How long to open company bank account? | 4 weeks | 4 weeks | 4 weeks |
| Legal liability? | Limited | Unlimited | Limited |
| Wholly foreign owned? | Yes | N/A | Yes |
| Minimum share capital? | US$1 | N/A | US$1 |
| File annual tax return? | Yes | Yes | Yes |
| Tax registration certificate required? | Yes | Yes | Yes |
| Recommended corporate bank account? | Afghanistan International Bank | New Kabul Bank | Azizi Bank |
| Does our Client need to travel? | No | No | No |
| Resident director required? | No | N/A | No |
| Resident shareholder required? | No | N/A | No |
| Minimum directors required? | 1 | N/A | 1 |
| Minimum shareholders? | 2 | N/A | 2 |
| Tax identification code (TIN) needed? | Yes | Yes | No |
| Afghanistan resident company agent required? | Yes | Yes | Yes |
| Corporate shareholders allowed? | Yes | N/A | Yes |
| Corporate director(s) allowed? | No | N/A | No |
| Afghanistan corporate tax rate? | 20% | 20% | 20% |
| Annual financial statements required? | Yes | Yes | Yes |
| Statutory audit required? | Yes | Yes | Yes |
| Regulated by? | Afghanistan Central Business Registry | Afghanistan Central Business Registry | Afghanistan Central Business Registry |
| Allowed to issue sales invoices? | Yes | Yes | Yes |
| Allowed to sign contracts? | Yes | Yes | Yes |
| Allowed to import and export goods? | Yes | Yes | Yes |
| Can rent an office space in Afghanistan? | Yes | Yes | Yes |
| Can buy Afghanistan property? | Yes | Yes | Yes |
| Can own equity in other Afghanistan companies? | Yes | Yes | Yes |
| Total Afghanistan business setup costs in Yr. 1 | US$30,650 | US$33,550 | US$30,450 |
| Subsequent annual costs (incl. accounting and tax fee) | US$11,150 | US$12,150 | US$11,050 |
| Sample engagement invoice | View invoice PDF | View invoice PDF | View invoice PDF |