14 steps to incorporating in Afghanistan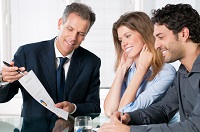 Pre-incorporation
Phase 1: Engagement commencement, preparation and planning
Our Client provides us with the all required due diligence documents and the final corporate structure is agreed;
Our Team reserves the company name with the Afghanistan Investment Support Agency (AISA) and prepares the deeds of establishment and Articles of Association;
We supply our Client with detailed project plan, mapping out week-by-week deliverables to engagement completion, optimising transparency and setting Client expectations;
Incorporation
Phase 2: Document preparation and routing
Our local attorney drafts an application for company incorporation in Afghanistan, to be attested by the Afghan Ministry of Foreign Affairs in Kabul;
Our Client supplies our firm a lease agreement for office premises If required, Healy Consultants Group supplies virtual office services in Afghanistan for the first 12 months;
We collect documents sent to the Afghan Ministry of Foreign Affairs in Kabul, and submit the company and tax registration documents to AISA with legal power of attorney letter, notarised in our Client's home country;
Phase 3: Afghanistan company incorporation
After the company is registered, details are published with the Afghanistan Central Business Registry (ACBR);
Once the Tax Identification Number is issued, registration and publication fees are paid at one of the branches of the central bank, Da Afghanistan Bank;
Our team submits the application for business license to AISA and any additional approvals from sector ministries for companies with specific sector activities;
Post-incorporation
Phase 4: Corporate bank account opening
Following company establishment, we prepare a quality business plan and set up remote meetings to support Afghanistan multi-currency corporate bank account opening with leading banks such as Azizi Bank, Afghanistan International Bank, or Afghanistan United Bank;
Healy Consultants Group PLC advances the application with the Client's preferred banking partner, providing supporting business documentation and KYC due diligence to complete account opening;
Phase 5: Visa and other requirements
If required, Healy Consultants Group PLC will prepare and submit visa applications to AISA to seek Afghanistan employment visas for any expat staff and/or our Client;
We also provide additional services like dedicated Public Relations Officer, translator, telephone, fax and other virtual office facilities to support client's business, if required;
Phase 6: Engagement Completion
Following engagement completion, Healy Consultants Group PLC will courier a full company kit to our Client, including original Afghanistan corporate documents, unopened bank correspondence, and a Client feedback survey.
What can cause delays during business set-up?
To set up a business in Afghanistan, an Interpol Clearance certificate is required for the UBO or local representative. This process is slow and cumbersome;
For non-travel company incorporation, documents, including the Power of Attorney, need to be routed through the Afghan Ministry of Foreign Affairs. This is an additional, time consuming, administrative hurdle;
Seeking additional approvals from ministries for specific sector activities is complicated, time consuming and vulnerable to corruption from officials.