Finland employment visas in 2023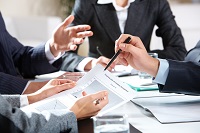 Non-EU nationals are required to apply for a visa to work and conduct business in Finland. Healy Consultants offers this service to our Clients for €3,950. Please note that visa application fees can be different based on your country of origin. The following visas will be available to our Clients:
Entrepreneur visas
Entrepreneurs will be required to obtain a residence permit for a self-employed person. Documents required to apply for this permit include i) valid passport ii) certificate of incorporation and iii) business plan with an estimate of the enterprise's revenue and costs for the next 2 years.
Employee visas
Foreigners who wish to work in Finland are required to obtain a residence permit for an employed person. In order to apply for this visa, the employee needs to submit i) a copy of their passport ii) application form and iii) degree certificates. Furthermore, the employer needs to provide the following information i) annual report ii) by-laws iii) income statement and balance sheet iv) certificate of tax liability v) report on the number of personnel and work sites of the company.
Tourist visas
A Finnish tourist visa allows visitors to stay in Finland for 90 days. Requirements for a tourist visa are i) a valid passport ii) return tickets iii) sufficient funds for stay (€30 per day).
Frequently asked questions