Jersey legal and accounting and tax considerations in 2021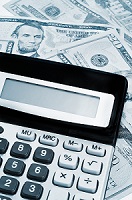 VAT

The Channel Islands (Jersey, Guernsey, Alderney, Sark and Herm) are NOT part of the UK or the European Union for VAT purposes. Hence VAT in Jersey follows a different system;
A Jersey company must register for VAT under the following circumstances:

imports into EU and sale of goods within EU exceed a certain amount of turnover in any one European country. The trigger limit varies by country;
For Jersey service provider companies who performs the service in any EU countries;
When online sales exceed a certain amount of turnover in any one European country. The trigger limit varies by country.

Corporate Tax Administration

A company is only regarded as resident in Jersey if it is managed and controlled in Jersey;
Every company must complete and file with the Registrar of Companies an annual return by the end of February each year. There is no requirement for the filing of financial statements with the Registrar of Companies for private companies;
All employers in Jersey is obligated to submit regular returns and payments to the Jersey authorities:
An annual tax return must be submitted to the Jersey Tax Authorities. The tax return should be submitted within 7 months after the end of the relevant tax year;
Losses can be carried forward indefinitely provided there is a continuity of ownership and trade. Losses can only be carried back against profits of the immediately preceding year. Losses can also be group relieved in the same year;

Personal Tax Considerations

Non-resident employees of Jersey employers are liable for tax only on income arising in Jersey or received in the country;
Jersey-resident individuals suffer income tax on worldwide income and profits. Our Clients who become Jersey residents will be taxed on their worldwide income at the rate of 20% on the first £625,000 and at the rate of 1% on any income in excess of this amount. There is, however, a statutory relief in the case of individuals who are resident, but not ordinarily resident in Jersey, so that foreign income not remitted escapes taxation.

Other Tax Considerations

Jersey has double taxation arrangements with the United Kingdom and Guernsey. Double taxation relief is available on all income taxed at source excluding UK dividends received and UK debenture interest. Double taxation agreements have also recently been signed with Malta and Estonia;
Jersey has signed Tax Information Exchange Agreements (TIEAs) with 27 countries including Germany, Australia, Canada, China, India, South Africa, Japan, UK, France, New Zealand and USA;
It is important our Clients are aware of their personal and corporate tax obligations in their country of residence and domicile; and they will fulfill those obligations annually. Let us know if you need Healy Consultants' help to clarify your annual reporting obligations.

Healy Consultants fees for accounting and tax support

| Jersey accounting and tax task | £ |
| --- | --- |
| Jersey active company annual tax return | 950 |
| Jersey dormant company annual tax return | 550 |
| Jersey PLC audited annual tax and accounting fees | 7,950 |
| Jersey VAT monthly reporting | 750 |
| Jersey personal tax return | 1,250 |
| Jersey company residence certificate | 1,750 |
| Tax Authority written confirmation of legal tax exemption | 4,500 |
| Average monthly bookkeeping service fees | 750 |
| Average employee payroll accounting fees | 650 |
| Company deregistration fees | 2,850 |

Tax minimization strategies

Independent research

Legal and compliance

Administration and reporting

An annual return which gives details of all current shareholders must be filed at the public registry in January of each year. It should be noted that fines are payable if a company fails to file its annual return on the due date;
The register of shareholders of a Jersey company should be kept at the registered office and be available for inspection by members of the company and members of the public. The maintenance of the register of members must be carried out diligently, as it is an offence for a Jersey company to fail to maintain its register of members in the manner prescribed by the 1991 Law;
Other documents that must be maintained at the registered office, although not open to public scrutiny, include

i)

minute book of directors' and shareholders' meetings and

ii)

a register of directors and secretary. The company must show its name in full on all stationery and keep a company seal at the registered office;
Effective 1 January 2019, Jersey entities including

i)

investment holding companies

ii)

IP companies

iii)

trading companies

iv)

professional service providers and

v)

funds and other financial services companies are required to employ local staff and lease a physical office.

Legal system

The Channel Islands have a unique constitutional arrangement with the UK. The Islands are possessions of the English Crown as distinct from colonial and overseas dependencies of the UK and accordingly the locally elected legislative assemblies have the exclusive right to legislate on matters of domestic concern to the Islands (including taxation) whilst the United Kingdom Home Office is responsible for the external affairs of the Islands;
The Jersey legal system is mainly based on English Common Law and local statute. Companies incorporated in Jersey are governed by the Companies Law 1991 which is based largely on the English 1948 Companies Act;
Jersey is a self-governing parliamentary democracy under a constitutional monarchy, with its own financial, legal and judicial systems. Jersey is self-governing in all domestic matters including

i)

taxation

ii)

legal system and

iii)

courts of law. Its current low tax framework has been maintained since 1940. It is neither part of the United Kingdom (it is not represented at Westminster) nor a colony, but a self-governing Crown Dependency. The UK government merely has responsibility for Jersey international relationships but not its domestic affairs;

Jersey's international relations

Jersey also negotiated a special relationship with the European Union. Whilst not part of the European Union (EU), Jersey enjoys a special relationship with the EU based on the provisions of Protocol 3 of the Treaty of Accession of the United Kingdom to the European Community. Under this Protocol, Jersey complies with the EU Directives on trade in industrial and agricultural products but is not obliged to implement Directives or Regulations in other areas such as Taxation, Financial Services and the European Monetary Union;
Jersey is neither a member state nor an associate member of the European Union. Jersey remains outside the European Union for the purposes of VAT and directives relating to fiscal harmonisation. Most European directives do not apply in Jersey;
6. Jersey is one of the most politically stable offshore centres in the world because

i)

it is a member of the OECD and

ii)

is on the G20 white list of offshore jurisdictions

iii)

it's regulatory regime is compliant with international standards and is endorsed by IOSCO, OECD, IMF and G20

iv)

it boasts a substantial sovereign strategic reserve and has no public debt

v)

its gross domestic product per head is well above that in the United Kingdom

vi)

it enjoys an "AAA" sovereign rating by Standard & Poor's.