Jersey corporate bank account in 2023
Lead by our experienced Jersey corporate banking team, our Client will be able to timely secure all required KYC and bank documentation to support a quality corporate bank account opening with their preferred bank. Where applicable, our team will also represent our Client during bank interviews, negating requirement for our Client's personal travel.
Please read below for further information regarding corporate banking services in Jersey.
Jersey banking sector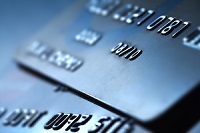 Often considered as extension of the City of London, Jersey is a renowned financial and banking sector in Europe, enjoying diversified types if financial entities basing their operations out of the Island. Consequently, Jersey's financial sector operates more than £151.5 billion in deposit by the end of 2016;
The banking sector in Jersey is stable with more than 50% Tier 1 capital adequacy ratios, and a high credit rating of AA- from Standard & Poor's;
While Jersey has strong banking security laws, it still maintains internationally renowned confidentiality practices. For more information on financial laws, visit the Jersey Financial Services Commission website;
Jersey's financial sector may be severely hit by BREXIT because:

i)

the UK's Prime Minister aims for hard BREXIT" and

ii)

with lowered influence of UK in Brussels, Jersey may be blacklisted as "tax heaven";
Since 1970, there have never been any bank failures or significant depositor losses. This said, Jersey offers a deposit protection scheme, with its main feature being that personal depositors are covered for 100% of the first £50,000 of their savings with any bank.
Jersey corporate bank account
Because Jersey is considered an offshore business centre for top tier banks, most financial and banking institutions operate on referral basis. As a result, to negate high compliance requirements, Healy Consultants advises our foreign Clients to open a corporate account with a bank with which they already have a bank account in another country;
There are more than 30 licensed banks in Jersey, with many of the World's top 25 banks present in the Island. Prominent UK and international banks with branches in Jersey include:

i)

HSBC,

ii)

Standard Chartered,

iii)

Barclays,

iv)

UBS and

v)

Deutsche bank;
Because Jersey enjoys less stringent taxation in comparison to other financial centres in Western Europe, the Island is home to many private banks, catering the needs of high-net worth individuals. Such banks include:

i)

Dexia Private Bank,

ii)

Lloyds TSB Offshore Private Banking Limited and

iii)

Union Bancaire Privée.
Healy Consultants' Jersey corporate banking services
Assisting our Clients from A to Z, Healy Consultants Group will timely and efficiently secure multicurrency corporate bank account facility in Jersey.
Please read below for further information:
Without bank signatory travel required, Healy Consultants will project manage the corporate bank account opening within 4 business weeks on average. Within a week thereafter our Client can expect to activate internet banking service and become fully operational;
Depending on our Client's business activity, there is a 20% chance that the bank's legal and compliance department may require our Clients to travel to nearby bank branch and attend one hour interview. In such case, Healy Consultants will apply a fee discount of €950;
In most cases, after corporate bank account approval, our Client's preferred Jersey bank will courier independently from Healy Consultants a complete banking kit required to smoothly operate international transactional banking facilities.
Ongoing banking support
Jersey banks offer wide array of banking facilities and financial instruments. Most of our Clients request Healy Consultants to facilitate and assist them in securing various banking instruments in Jersey on their behalf.
Please read below for further information:
If required by our Client, Healy Consultants can advise and submit applications to our preferred Jersey banks in order to secure

i)

advanced corporate finance options,

ii)

extended overdraft solutions,

iii)

preferential credit lines or stand alone credit facilities. Please contact our Jersey Client Relationship Manager for inquiries regarding these services and related fees;
Jersey bank's compliance and legal departments will impose stringed background and due diligence checks before approving any financial instrument, especially for a foreign investor. Such requests may include

i)

updated financial statements in case of group of companies,

ii)

feasibility and financial analysis study;

iii)

management educational and professional background in the same field and

iv)

last 3 years audited financial statements.
Steps required to open a Jersey corporate bank account
To timely open a corporate bank account in Jersey for a resident company, Healy Consultants will follow these steps:
At the start of the engagement, Healy Consultants and our Client will decide and agree the optimal financial institution available in Jersey. Then Healy Consultants will initiate preliminary communication with a dedicated relationship from the target bank in order to secure timely confirmation of interest;
Following company formation, Healy Consultants will prepare a detailed business plan to support quality corporate bank account applications on behalf of our Client;
Where required, on behalf of our Client, Healy Consultants will

i)

attend Skype interviews,

ii)

represent the bank signatory via Power of Attorney or

iii)

certify and translate corporate due diligence;
Once the multi currency corporate bank account is approved, Healy Consultants will timely request activation of internet banking facilities in Jersey;
As a last step, the Jersey bank will courier to our Client the online banking security device, cheque books and other bank account documents.
Exchange controls and other regulation
Jersey does not implement any currency exchange controls;
Both residents and non-residents in Jersey and UK are allowed to open bank accounts and hold funds and deposits in multiple foreign currencies, including €, US$ and £;
There are no restrictions on the amount of foreign currency that both residents and non-residents may hold in their corporate and personal bank accounts.
Europe Banking options
Read more about Europe banking options.
Healy Consultants' banking fees
Healy Consultants will return a portion of our fees if unsuccessful in corporate bank account opening for our Client's Jersey company. Our fees for different banking services include:
| Jersey banking task | Our Client travels? | £ |
| --- | --- | --- |
| Jersey bank account for a foreign company | No | 4,950 |
| Jersey bank account for a foreign company | Yes | 4,000 |
| Jersey bank account for an offshore company | No | 4,950 |
| Jersey bank account for an offshore company | Yes | 4,000 |
| Jersey bank account for a Jersey company | No | 4,950 |
| Jersey bank account for a Jersey company | Yes | 4,000 |
| Jersey personal bank account | No | 4,950 |
| Jersey trade finance assistance | No | 4,950 |
| Jersey corporate finance assistance | No | 4,950 |
| Jersey international mortgages finance assistance | No | 4,950 |
| Jersey private equity assistance | No | 4,950 |
| Jersey investment banking assistance | No | 4,950 |
| Jersey private banking assistance | No | 4,950 |
Frequently asked questions