Lithuania employment visas in 2023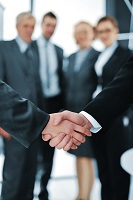 Non-nationals of countries outside of Lithuania and the EU typically require employment visas:

Work Permits (temporary residence visas) are usually granted for a period for up to 1 year;

Seasonal employment passes (Business Visas) can be issued for a period of up to 6 months;

Details of the job, enterprise, agency or organizations involved in the visa application need to be provided in order to obtain a work permit.

Visitors from most countries can enter Lithuania without a visa as long as their visit is under 90 days. However for some nationals a tourist visa is needed;

A Tourist Visa can be obtained for leisure purposes only and is valid for up to 90 days;

Visas will need to be arranged and obtained in advance at the nearest Lithuanian embassy, as there are no visas on arrival. If there is no Lithuanian diplomatic mission in your country, then visit the embassy of another continental European state to obtain a Schengen Visa, which will allow entry into Lithuania.
Migrate to Lithuania
Migration to Lithuania is straightforward for international entrepreneurs thanks to Healy Consultants' comprehensive relocation services. Our services related to migration to Lithuania include:
Assistance obtaining a Lithuanian employment and residence visa from the Ministry of Foreign Affairs of the Republic of Lithuania. To assist migration to Lithuania, Healy Consultants helps entrepreneurs and their families to obtain permits allowing them to live and work in Lithuania;
Examples of Lithuanian visas available to international entrepreneurs and businesspeople include:

i)

A temporary residence visa – foreign investors who form a company in Lithuania onthe condition that the registered capital of the company is at least €28,000, the investor owns at least €14,000 worth of shares and the business has created at least 3 jobs in Lithuania and

ii)

A Lithuanian permanent residence visa – available to individuals who would like to attain permanent residency status in Lithuania. For more information on visas to allow migration to Lithuania, please refer to the Ministry of Foreign Affairs website above.