Migrate to Malta in 2023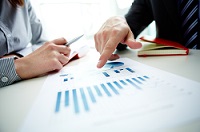 Non-EU Clients who wish to work in Malta must apply for a work permit before commencing employment. In addition to helping our Clients with company formation, Healy Consultants also assists with Malta migration services.
Malta Global Residence Program
The Global Residence Program is a special scheme for non-EU, non-EEA and non-Swiss citizens (third country nationals) who wish to permanently reside in Malta by investing in Maltese property;

Clients who wish to apply for this program must either purchase property in Malta of not less than €275,000 or rent property in Malta for not less than €9,600 per year;

These thresholds are reduced to €220,000 and €8,750/year respectively for properties in South Malta and Gozo;

Our Clients who move to Malta through this scheme enjoy a flat income tax rate of 15% imposed on foreign sourced income remitted to Malta, and foreign income not remitted to Malta will not be taxed. However, our Clients must pay a minimum annual tax of €15,000;

While there are no minimum number of days one must reside in Malta under this scheme, the beneficiary is not allowed to stay more than 183 days/year in one other country;

Healy Consultants can assist with the application by preparing a detailed application package and document checklist. We will manage each step of the process and make sure that they are carried out accurately to ensure the final citizenship approval.
Malta Individual Investor Program
Non-EU Clients can be granted Malta citizenship through the Malta Individual Investor Program (IIP);

Clients must hold resident status in Malta for a year and he is required to contribute at least €650,000 to the National Development and Social Fund established by the government;

Clients' spouse and minor children must contribute at least €25,000 each while dependent children have to contribute at least €50,000 each;

Clients must also purchase a residence in Malta for a minimum of 5 years and the residence needs to be worth at least €350,000. Alternatively, Client can choose to lease a property for at least 5 years with a minimum annual rent of €16,000;

Additionally, Clients will be required to make an investment of €150,000 in financial instruments for a minimum period of 5 years;

Some benefits of this program include

i)

lifetime Malta citizenship for Client and his future generations

ii)

no tax consequences

iii)

dual citizenship as Maltese law does not require renouncement of existing citizenship and

iv)

enjoy benefits of EU freedom of movement treaties;

Healy Consultants can assist Clients to search for the most suitable property in Malta which meet their needs while also conforming to the regulatory requirements.
Malta Residency & Visa Program (MRVP)
Clients interested in the Malta Residency & Visa Program must

i)

contribute €30,000 to the Maltese government

ii)

make an investment of at least €250,000 in Malta for 5 years and

iii)

purchase either purchase a Maltese property for at least €320,000 or rent a property for at least €12,000 per year;

Client has to be a third country national, not a Maltese, EEA or Swiss national.
Malta Retirement Program
The Malta Retirement Program is designed for retired pensioners who are EU/EEA or Swiss citizens and wish to move to Malta;

Similar to the Global Residence scheme, applicants must either purchase a property in Malta for a minimum amount of €275,000 or rent a property for at least €9,600 per year;

The retirees who move to Malta under this program are also taxed at a flat rate of 15% on their foreign pension remitted to Malta. The minimum annual tax payable however is only €7,500. Applicants of this scheme are required to reside on average 90 days per year in Malta.
Employment Visa
To hire a foreign employee, our Clients must secure an employment license from the authorities. Our Clients must submit

i)

completed online application

ii)

employment contract

iii)

description of the job position

iv)

resume

v)

passport copy

vi)

a cover letter;

vii)

company profile and

viii)

evidence no other qualified EEA/Maltese employee was available;
The average time for application processing is 5 weeks. However, it is possible for the authorities to revert requesting for additional documentation/information re the prospective employee or the job position;
Generally, the employment license will be issued for a period of 1 year. However, these licenses can be renewed by the Client by applying to the authorities no later than 8 weeks, before expiry of the employment term.
Short-term Visa
Lastly, our Clients may apply for a Schengen visa to stay in Malta for less than 90 days for

i)

tourism and

ii)

business purposes. Please note this visa is not required by citizens of countries within the Schengen Area;
To secure this visa, our Clients must provide

i)

a passport copy

ii)

passport sized photos

iii)

copy of travel itinerary, including plane tickets and

iv)

bank statements for last 6 months. Additionally, for business visa,

i)

an invitation letter and

ii)

corporate documents of the Maltese company must be provided.