Interesting facts about Malta in 2023?
Business and society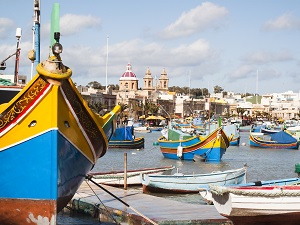 Malta is one of the world's smallest states at just over 316 square kilometres. It is also one of the most densely populated state with a population of 436,947 in 2016;

98% of population in Malta are Roman Catholics and the remaining minority consists of Hindus, Islam and orthodox Christians;

Malta has been independent from the UK since 1964 and a republic since 1974, though it remains a member of the Commonwealth of Nations. It is also a member of the United Nations and European Union;
According to Eurostat, Malta has the highest portion of Information and Communication Technology (ICT) graduates in the European Union (EU). In 2015, 8.5% of the students who graduated in Malta attained an ICT-related degree which is more than double the EU average of 3.5%;
Although a small nation, Malta has a well-diversified economy with focused sectors in

i)

advanced manufacturing

ii)

aviation

iii)

tourism

iv)

ICT and shared services and

v)

maritime.
Geography
Malta is part of the Schengen area, which allows travel between member states without internal border controls. Other countries included in the Schengen area are

i)

Austria

ii)

Germany and

iii)

Switzerland;

Being strategically located in the middle of the Mediterranean, Malta has come under a succession of powers over the centuries. The Greeks, Romans, Arabs, Normans, Spanish, French and the British all ruled the islands at one point in time;

Malta is a renowned tourist destination with a number of recreational areas, historical monuments and 3 UNESCO World Heritage sites, among which are the Megalithic Temples. The temples are some of the oldest freestanding structures in the world.
Frequently asked questions