Business entities in Nigeria in 2023
Wholly foreign owned entities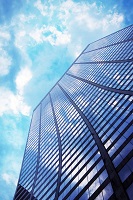 Foreign entrepreneurs interested in doing business in Nigeria can wholly own a limited liability company (LLC) with a minimum of 2 shareholders and 2 directors of any nationality. The minimum share capital is US$1 and the entire setup process can be completed within 6 weeks;

Foreign corporations are unable to create a wholly foreign owned presence in the country by setting up a Nigeria branch office or Nigeria representative office. Nigeria's companies law requires all foreign businesses desiring to do business in Nigeria to establish a company. None of these entities require Nigerian nationals to be involved as shareholders or resident directors;

Free zone companies allow international entrepreneurs to import and export goods from the country with tax advantages on VAT and customs duties.
Private limited company
An LLC, referred to as the "Private limited company" in Nigeria, is the most common entity used for Nigeria company setup. As always, the company is a separate legal entity or person. In particular, a company is separate from its owners, shareholders, and the persons who run it, the directors.
Comparison of Nigeria entities
| Summary at a glance | Private company |
| --- | --- |
| Company incorporation costs | US$9,690 |
| Subsequent annual costs (excl accounting and tax fee) | US$6,760 |
| How long to set the company up? | 5 weeks |
| How long to open company bank account? | 5 weeks |
| Issued share capital required | 0 |
| Is doing business permitted? | Yes |
| Allowed to sign sales contracts with Nigerian Clients | Yes |
| Allowed to invoice Nigerian Clients | Yes |
| Corporate tax payable in Nigeria | 30% |
| Corporate bank account | SCB |
| Can rent office premises in Nigeria | Yes |
| Tenancy agreement required before incorporation? | Yes |
| Allowed to import raw materials? | Yes |
| Allowed to export goods? | Yes |
| Can the entity hire expatriate staff in Nigeria? | Yes |
| Do you visit Nigeria for company incorporation? | No |
| Resident director required? | No |
| Resident shareholder required? | No |
| Minimum number of directors | 2 |
| Minimum number of shareholders | 2 |
| Nigeria resident company secretary | Yes |
| Tax registration certificate required | Yes |
| Individual shareholders allowed | Yes |
| Corporate shareholders allowed | Yes |
| Corporate director(s) allowed | No |
| Public register of shareholders and directors | Yes |
| Nigerian employment visa fees | US$3,950 |
| How long to get work permit approved | 3 months |
| Statutory audit required | Yes |
| Annual tax return to be submitted | Yes |
| Access to Nigeria double tax treaties | Yes |
| Total company set up costs | US$20,700 |
| Draft invoice | View invoice PDF |