Success tips when doing business in Poland in 2023
Healy Consultants recommends our Clients to read below to better understand the business culture and environment in Poland before commencing their business operations.
Business culture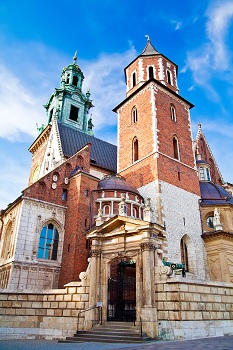 Polish businessmen are generally formal and quiet. Hence, expect their communication behavior to be more reserved at the first meeting. However, Poles tend to be decisive and do not appreciate small talks;

Most Poles can speak more than one language where Russian, German and English being the most prominent foreign languages spoken. Hence, it is ideal if our Client can converse in one of the above foreign languages if they are unable to speak Polish;

Individual titles such as "Mr" and "Miss" are still commonly used in Poland, as being considered polite and respectful. Our Clients therefore should not use the first name when addressing a Pole unless invited to do so.
Business environment
The Poland government focuses on innovation to raise productivity and reduce reliance on cheap labor through the Strategy for Responsible Development. This aims at boosting domestic investments and improve current business conditions. Consequently, our Clients contributing to innovation in Poland will be seen favorably by the Government;
Poland was one of the top prospective location for businesses in EU from 2004 to 2015, with Foreign Direct Investment increasing from €67 bn to over €204 bn. Businesses are attracted to Poland due to the following reasons:

Poland has access to the EU single market of over 38 million customers;

With a system of incentives (from domestic and EU sources), many foreign investors can tap and benefit from these incentives.
Interesting facts about Poland?
Geography
The total length of Poland's land and sea borders is 3,496km, and total surface area is 312,685sq km. This makes Poland the ninth largest country in Europe;

One-third of Poland is covered with forest, with 50% of the land dedicated to farming. The country enjoys 9,300 lakes, 23 National Parks and one desert;
People
Poland is predominantly Roman Catholic, with approximately 90% of the population. Other minority religions are Orthodox (1.3%) and Protestant 0.4%;

According to the World Bank, Poland is facing an ageing population crisis and the median age is expected to be 51 in 2050.
General
Poland is derived from the name "Polska", a west Slavic tribe that united several surrounding Slavic groups in the 9th-10th century A.D.;
The official currency is the Zloty (PLN), which translates as 'gold';

Poland joined NATO in 1999 and EU in 2004;

Poland is the first country in Europe (second in the world) which amended a Constitution;

Poland alphabet consists of 32 letters (contrary to 26 for English).