Migrate to Sharjah in 2023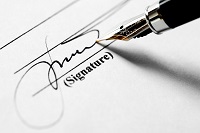 International entrepreneurs find migration to Sharjah straightforward thanks to Healy Consultants' comprehensive relocation services. Our services will include:
Assistance in obtaining Sharjah employment and residence visas from the Immigration Department of the UAE. Healy Consultants helps entrepreneurs and their families of all nationalities obtain permits allowing them to live and work in Sharjah. Healy Consultants' fee to assist our Client obtain a Sharjah work permit US$3,950;

As many as 16 varied categories of visas and health insurance have been made mandatory under this new system for all visa types. These include

i)

entry visa for UAE state residents

ii)

entry visa for UAE state resident's companions

iii)

mission entry visa;

To support the visa application, Healy Consultants arranges a comprehensive business plan detailing our Client's proposed business activities in Sharjah, a market analysis and financial projections, and a convincing outline of reasons for visiting the country;

Healy Consultants offers personalised orientation programmes for international entrepreneurs planning relocation to Sharjah. Typical programmes include introductions to banks to open personal bank accounts, visits to key points of business interest in the neighbouring countries around Sharjah, as well as tours of commercial and residential property (see also point 5 below), international schools (see also point 6 below), social clubs, and recreational facilities. In summary, Healy Consultants offers a one-stop service for migration to Sharjah;

Healy Consultants guides Clients through all aspects of renting or buying a property in Sharjah. We arrange property viewings according to Client's specifications and budget, provide assistance with the drafting of lease agreements, and arranging for efficient connection of utilities. Furthermore, Healy Consultants provides introductions to Sharjah or international banks (for example in Singapore) to obtain property financing;

Healy Consultants assists Clients to find suitable schools in Sharjah for their children. Examples of assistance provided includes providing information on international school fees, waiting lists, and curricula;

Some international entrepreneurs request tailored cross-cultural training programmes covering Sharjah business etiquette and protocols, as well as Arab language courses. Some Clients request advice on communication, conflict management and negotiation, and sales and marketing techniques in Sharjah.
Invest in Sharjah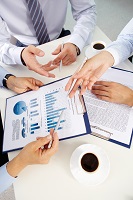 Although Sharjah lives in the shadow of Dubai, entrepreneurs benefit from investing in the emirate as an alternative to the more expensive neighbor. The following is an overview of the challenges and advantages of a Sharjah investment strategy.
Prior to making an investment in Sharjah, Healy Consultants arranges tailored orientation programmes in the emirate, including tours of industrial facilities and free zones as well as arranging meetings with banks. Furthermore, Healy Consultants also arranges viewings of office and residential properties in the city. Some Clients investing in Sharjah also request our assistance to set up meetings with the government authorities and ministries;

Since Sharjah government fees and procedures can be unclear, Healy Consultants minimizes unwanted surprises for our Clients by providing a detailed roadmap prior to their making the investment. This includes setting out an expected timeline for the process completion, as well as expected costs at each stage of the engagement;

The most popular company type for entrepreneurs making an investment in Sharjah is a free zone company. A Sharjah International Airport Free Zone Company permits 100% foreign ownership, requires a minimum of one director and one shareholder. However, this company setup requires a high minimum paid-up capital requirement of US$41,000. Furthermore, this entity is required to rent an office in the Free Zone;

To facilitate the investment strategy, Healy Consultants introduces Clients to corporate finance houses and individuals in the UAE. Furthermore, we assist entrepreneurs raise finance by helping them list on global stock exchanges;

Healy Consultants provides project development assistance, including preparing feasibility studies, conducting market surveys, preparing strategic business plans, and offering corporate governance support services;

Other services provided by Healy Consultants include: