Sharjah limited liability company in 2023
Sharjah is the third largest emirate of the seven in the UAE. Apart from relying on natural gas as a source of income, Sharjah and its geographical advantages bases its main economy on trading enterprises. Sharjah is on the Gulf Coast and has 3 main ports: Mina Khalid, Hamriyah Port in the Gulf, and Khor Fakkan on the east Coast. Despite having 3 main ports, Sharjah has plans to expand.
Sharjah allows seven types of company formations: limited liability company, joint (venture) company, general partnership company, partnership-en-commendams, share partnership company, and public/private shareholding company.
Advantages of a Sharjah LLC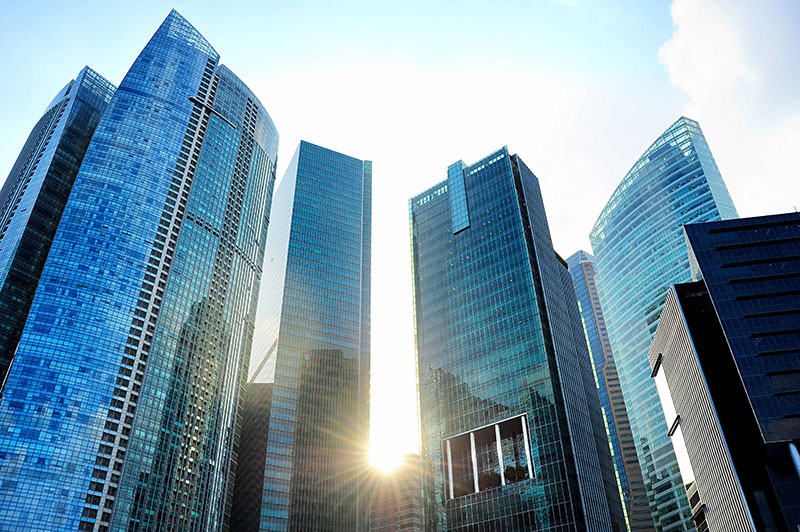 Sharjah is the transportation hub due to its strategic position: a cargo hub to both the Middle East and North Africa. Unlike other emirates, Sharjah has limited resources of oil and gas. Consequently, its has evolved as a strategic trading location in the Gulf, with trading now accounting for more than 45% of the emirate's GDP. Entrepreneurs set up a Sharjah LLC because operating costs are lower than in neighbouring Dubai;

LLC is the most common company formation in Sharjah. According to the Second Federal Company Law, there must be at least two partners but no more than fifty. Unlike most other companies, LLC managers can be national, foreign, or third party members;

Healy Consultants can assist our Clients to obtain UAE residence, employment visas, and to open a corporate bank account with either National Bank Sharjah or Sharjah Islamic Bank. Sharjah bank Accounts are effeceint and are able to be settled within 24 hours;

No deposit customs policy for cargo in transit between Sharjah seaports and the SAIF zone, being an advantage for trading limited liabilty companies, unlike other emirates.
Disadvantages of a Sharjah LLC
According to the Second Federal Company Law, LLC must form under two or more partners but must not exceed to 50;

Sharjah's minimum capital is at AED150,000 (approximately US$41,000), to set up a limited liability company;

Partners must agree to deposit their shares with a bank such as the Bank of Sharjah or Sharjah Islamic Bank, and obtain what proves this deposit. Taking this into consideration local partners' share can not be less than 51%;

As stated in the Second Federal Company law, partners must agree that shares can not be listed, therefore the public cannot subcribe to shares.
Healy Consultants fees for a Sharjah LLC
Healy Consultants' Sharjah company formation range between US$20,000 and US$25,000, depending on the corporate structure and range of professional services required.
Frequently asked questions