Interesting facts about South Africa in 2023
Business culture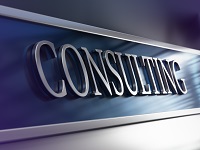 Language: While many associate South Africa with English speakers, the country has 11 official languages and only 39% of the population speaks fluent English. There are major differences in communication styles depending upon an individual's cultural heritage;
Face-to-face focus: Most South Africans prefer face-to-face meetings to more impersonal communication media like emails, letters or phone conversations. Our Clients can achieve more of their business goals in South Africa if they can do well face-to-face;
Don't haggle: Open negotiations with a realistic figure, as South Africans don't tend to haggle over prices. Some negotiation is to be expected in business, but many costs for consumer goods and services are fixed;
Mutual respect: In keeping with the African humanist concept of 'Ubuntu', relationships in both commercial and personal spheres revolve around collective work, responsibility, unity and interdependence;
Hierarchical: There is a focus on accumulating power for top managers in business. Consequently, rank and seniority are very important to many in the business community. However, mutual respect remains important and the climate is slowly shifting towards being more egalitarian.
Business etiquette
As in many other countries, the typical greeting is to meet others with a firm handshake while maintaining eye contact;

In the South African corporate world, the dress code is similar to that in Europe and the United States, typically being a dark suit, dress shirt and tie. Women also wear suits, with both skirts and pants being acceptable. However, depending on which sector you work in, smart casual wear is also widely accepted work attire with many businesses welcoming a smart shirt with jeans or chinos for men and dresses or smart shirts with skirts for women. Great attention is paid to appearance for both sexes, so dress conservatively but with style;

At the start of a meeting, spend some time discussing non-work matters. South Africans love sports, with cricket, rugby and soccer being the top three – these are great subject matter with which to open the conversation. Make people feel as if you are generally interested in them and they will be more comfortable doing business with you. A good sense of humour is a great way to break the ice and much appreciated in South Africa. Once you have all settled in, gently nudge the conversation towards the matter at hand. Expecting them to directly come to the point and discuss business is considered rude and must be avoided;

South Africans follow the European approach to personal space, meaning people keep their distance when speaking and do not appreciate touching from people with whom they do not have a familiar relationship.
Economy
South African GDP in 2017 was US$349.4bn, which translated to a US$7,525 on a per capita basis. However, when adjusted for relative purchasing power the average spending power is US$12,295;

South Africa is the only African nation that is a member of the G20;

The Richards Bay Coal Terminal (RBCT) is the world's largest coal export facility, handling the vast majority of South African coal exports. RBCT has the capacity to export 91 million tons of coal annually, helping to facilitate the growth of the South African mining industry;

South Africa has significant deposits of diamonds and precious metals. The Western Deep Levels Mine, a South African goldmine, is the deepest in the world at a depth of 11,749 feet. Most mines descend to about 3,300 feet;

26% of the South African population lives below the poverty line. Although South Africa is the most prosperous nation in Africa, there is still a lot of work to be done to improve the fortunes and equality of its people.
Geography
South Africa has three capital cities: Pretoria is the Executive Capital, Cape Town the Legislative Capital and Bloemfontein the judicial Capital. These three seats of power represent and enforce the legal concept of the separation of powers;

The country's semi-arid climate makes it a comfortable place to live throughout the year. The average summer temperature in Cape Town is 20 degrees centigrade, dropping to 12.6 degrees in the winter. This climate has been a boon to the country's wine industry;

The centres of economic activity in South Africa are Cape Town, Johannesburg and Durban;

South Africa does not apply daylight savings time, meaning that the country runs on GMT+2 year-round.
Fun facts
South Africa is the only country in the world to voluntarily abandon its nuclear weapons program;

South Africa is the sole producer of the Mercedes Benz C Class, right-hand drive vehicles;

South Africa has the longest wine route in the world and the oldest wine industry outside of Europe and the Mediterranean, featuring Chardonnays, Pinot Noir, Merlot, Cinsault, Riesling, Shiraz, Sauvignon Blanc, Cabernet Sauvignon and Pinotage varietals;

The only street in the world to house two Nobel Peace prizewinners is in South Africa. Nelson Mandela and Archbishop Desmond Tutu both have houses on Vilakazi Street in Soweto, South Africa.
Frequently asked questions