Argentina client case studies in 2023
Electronic learning company entered Latin American market
Background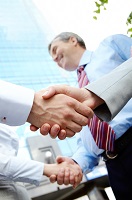 Our Client, the manager of an electronic learning company which produces educational resources such as CD-ROMs and online presentations, has operations focusing on markets in Europe (particularly Spain and Portugal) as well as in Japan. The company provides e-learning programmes and training for employers and education centres in various fields, including finance and insurance.
Due particularly to the success of the Spanish-language programmes with customers in Europe, our Client felt that, strategically, the Latin American market would offer excellent potential to a dynamic, ambitious company such as hers. Her objective was to set up a regional head office in the Argentinean capital Buenos Aires, from where her local team would manage regional operations.
Engagement planning
Alex contacted Healy Consultants after finding our website via a Google search, and sent us an email outlining her requirements and objectives. Our Sales and Marketing Team replied with a comprehensive proposal document, outlining a breakdown of costs for Argentina business setup, as well as offering an overview of incorporation procedures. This was followed by a phone conversation between Alex and Aidan Healy, the managing director of Healy Consultants, during which Aidan highlighted the challenges of setting up a company in Buenos Aires, and the legal, tax, and accounting implications of doing so.
At this stage, we explained openly to Alex that her engagement was our first Argentina incorporation. For her part, Alex told us that she had chosen us as we were the most professional corporate services firm she had received a reply from, and that we had been the most transparent with costs and procedures. In short, she admitted that, although we were more expensive than our competitors, she 'trusted us to achieve her objectives as efficiently as possible'.
Corporate banking
With the engagement costs agreed, Alex transferred the required funds to our company bank account, and then signed our Client engagement letter, couriering it, along with the required due diligence, to our Singapore office from her London home.
The first step in the engagement was to agree on a suitable corporate structure for the Argentinean entity. According to Argentina company law, all limited liability companies require a minimum of two shareholders and one director. The shareholders can be foreign, but the director must be resident in Argentina. Although Alex had reliable business associates in Argentina, her preference was to use our nominee director services, with herself and her husband as shareholders.
This corporate structure was communicated to Gabriela, our Client Liaison Officer in Buenos Aires. Gabriela speaks excellent English (although this was less crucial in this engagement as Alex is fluent in Spanish) and was able to work her communications around the fact that our Client was based in Europe and she was ultimately reporting to our head office in Singapore. Gabriela was instrumental at all stages of incorporation, spelling out clearly to our Client the steps required, as well as arranging for swift translation of documents into Spanish where necessary.
Gabriela's first task was to visit the Office of Corporations (Inspeccion General de Justicia) (IGJ) in central Buenos Aires, with the aim of obtaining company name approval. To achieve this, Gabriela submitted a notarized copy of the IGJ's Reservation de Nombre form. Name approval was granted within three working days.
Gabriela's next objective was to pay the company's initial minimum capital of US$3,000 (25% of the total required share capital of US$12,000) into a local bank account. To achieve this, she visited the national bank on our Client's behalf, filling in an account opening application form and submitting the approval from the IGJ, along with a cheque in Argentine pesos for the value of US$3,000. In return, the bank issued a certificate as proof that the capital had been paid.
Company incorporation
The next procedure in the engagement was to prepare the company's incorporation documents for the Client's signature and return. Gabriela emailed the Memorandum and Articles of Association, Consent to Act and Director and Shareholders and letter of appointment forms to Alex, who duly printed them, signed them and returned them by courier to Buenos Aires, within one week.
Gabriela then arranged to have these documents published in the Boletin Oficial. Once this step had been achieved (Gabriela e-mailed a copy of the bulletin to Alex), the corporate documents and bank certificate were lodged at the IGJ in anticipation of it issuing a Certificate of Incorporation (CI).
Thanks to Gabriela's diligence and efforts (she called the IGJ three times to follow up on the application), the CI was issued within seven working days (we were advised that this is quicker than usual), and a copy was emailed to Alex in London.
This was not the end of the incorporation procedures, however. Under Argentine law, a new company is required to rubricate one Book of Minutes of Quotaholders' and Managers' Meetings, and another four Books for accounting purposes. The rubrication process involves sending the bookkeeping to a professional rubricator experienced in fulfilling this requirement.
Alex then requested Healy Consultants' assistance to locate a suitable office in downtown Buenos Aires. Alex flew to Argentina to view a range of properties prepared by Gabriela through a real estate agent. Alex was impressed with the quality of accommodation on offer, as well as the lower costs compared with Europe, and was able to settle upon a medium-sized office in the Barrio Norte district of the city.
Since Alex planned to hire local staff to manage the office, she requested Healy Consultants' assistance to place a recruitment advert for two weeks in the English-language Buenos Aires Herald and Spanish-language La Nacion newspapers. Gabriela liaised with both newspapers on Alex's behalf, and handled applications received before passing them on to Alex in the UK.
Accounting and tax support
Our Accounting Team in Argentina was then tasked to complete tax registration formalities for Alex' company. This required a visit to the tax authority (Dirección General Impositiva), with the objective to obtain a CUIT (value added tax) number of the company. Our team completed an application form, and submitted in person to an officer at the DGI. Two weeks after submission, our team received the CUIT number.
The final piece of the jigsaw began with a visit to the international bank in Buenos Aires in order to open a corporate bank account for our Client's company. Alex was grateful that she was not required to visit Argentina to complete this task, since she was busy directing programmes during her seasonal late-summer rush in Europe. To ensure she did not have to travel to Argentina, the nominee resident director attended a bank interview on her behalf (although Alex would be the sole signatory to the account). Our banking officer also submitted a business plan in Spanish, which had been prepared by Healy Consultants' Marketing Team in Singapore and translated by Gabriela. The business plan highlighted the company's activities, as well as the role of the directors and shareholders. Within one week, our Banking Team had received a corporate bank account number, and over the course of the following two weeks our office received internet banking login and password details, as well as ATM cards, which were kept in Buenos Aires for Alex' safe collection.
Although Argentina is a challenging jurisdiction in which to set up a business, a combination of efficient staff in Buenos Aires and the Client's full cooperation ensured that the objectives were met with minimal inconvenience. Today, we are glad to report that Alex' business in Argentina is flourishing, and her full-time staff now numbers four.