Success tips when doing business in Argentina in 2023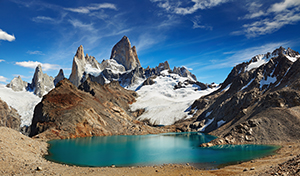 There are several points about setting up a business in Argentina that our Client should be aware of

It is important for the Client to chalk out a thorough business setup plan. This plan must include

i)

a detailed study of the Argentina markets

ii)

a study of potential local competition and

iii)

a feasibility study;

We would also recommend our Client to properly study the business sectors related to their line of work. In the short run, this will enhance productivity while in the long run, this will aid in business expansion;

Although 70% people in Argentina speaks fluent English, it will be better if the Clients try and learn Spanish, it will help them build a business network;

Lastly, we recommend that our Client communicate with Healy Consultants regularly. The idea here is that our experts have previously helped Clients succeed in Argentina and we believe that our experience can help your firm.

Corporate culture in Argentina tends to be quite formal yet relaxed. So, it is important that the Clients prepare themselves, here are our suggestions

In Argentina appointments are made through a middleman, commonly known as an "enchufado". This middleman is a person with various contacts in the industry and approaching him can help our Client establish contacts and build relationship with other companies in the market;

The most common form of formal greeting, for men and women both, in Argentina is a handshake or head nod;

It is very important for one to use the correct title while addressing someone in a formal setting in Argentina. This may involve the use of some Spanish in which Mr., Mrs. or Miss and translated as Senor, Senora or Senorita. A bit of Spanish here and there can help build an interpersonal relationship with Clients or employees;

Before building a professional relationship with someone, it is important for our Clients to build a personal one. At every meeting, one must start off by talking about general topics like the weather or current affairs and then slowly move the conversation to the business front;

If your company suddenly changes the relationship manager or the representative, expect the relationship to go back to basics and one might have to start the negotiations or the relationship building all over again;

Body language is a very important part of etiquettes in Argentina. One must maintain eye contact, keep hands relaxed and avoid nervousness in order to make a good impression on others.
Interesting facts about Argentina
The name Argentina is derived from the Latin word "argentum" meaning silver. The name comes from the fact that Spanish conquerors arrived in Argentina following rumors of silver mountains;

Argentina is the 8th largest country in the world with 2,780,400 km2 of mainland area. It is the 2nd largest country in Latin America and the largest Spanish-speaking nation;

Argentina boasts a high literacy rate of 97.4%, one of the highest in the world. It has 47 public and 45 private universities throughout the nation;

The Argentina currency has changed twice since 1985. From "peso" to the "austral" and then to "peso argentine";

About 11 out of 40 million people of Argentina live in Buenos Aires, making it the second most crowded city in Latin America;

Argentina was the first country to ever implement fingerprinting as a mode of identification;

In 1999, Argentina became the first country to have ever legalized same-sex marriage in the American continent;

Argentina's diverse landscape, extreme temperatures and spectacular waterfalls add to its diversity, opening doors for a large number of tourists every year;

Argentina ranks 8th best in the world on the Environmental Sustainability Index;

The Aconcagua, located in Argentina is the tallest peak in both South and North America. It is at a height of 22,841 feet;

Football is the most popular sport in Argentina and the team has won about 25 international titles till date. However, the national sport is "pato", played with a six-handle ball on horseback;

Tango, the dance was born in Rio de la Plata in Argentina and became internationally known in 1912 when the French started fancying it;

Argentina is an interesting destination for paleontologists and archaeologists because the oldest known dinosaur fossils and skeletons were found in Argentina.
Frequently asked questions