Business entities in Bulgaria in 2022
Healy Consultants assists our Clients by optimizing the corporate structure for their new business in Bulgaria. There are several ways of doing business in Bulgaria, the most common being to set up a limited liability company. See the page below for further information on alternative business entities available for registration in Bulgaria and their business setup requirements.
Doing business in Bulgaria with a local entity
The Bulgaria limited liability company (OOD)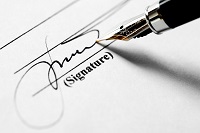 A limited liability company in Bulgaria can be incorporated with

i)

a single shareholder (in these cases, the abbreviation is EOOD to denote the single-member nature of the company) and

ii)

a single director, whom both can be of any nationality and are not required to be ordinarily resident in Bulgaria. Set at only €1, the minimum capital required for LLC incorporation is another advantage of Bulgaria business setup;
Following incorporation, the company will be required to file its annual financial statements with the Bulgarian Trade Register every year, before March 31st.
Best uses for a limited liability company: the Bulgarian limited liability company is the most commonly legal vehicle used by foreigners in order to start a business in Bulgaria. It is an adequate vehicle for both trading and manufacturing activities.
The Bulgaria Joint Stock Company (AD/EAD)
A joint stock company (JSC) can be incorporated with

i)

a single shareholder (locally known as an EAD) or

ii)

two or more shareholders (AD company). The Bulgarian authorities will require

i)

an initial share capital of at least €25,000, 25% of which must be paid up at incorporation

ii)

appointment of a Board of directors comprising at least three members and

iii)

appointment of a certified accountant;
All Bulgarian JSCs are required to

i)

have their balance sheet and annual financial statements audited by a certified accountant and

ii)

file them with the Bulgarian Trade Register before March 31st each year.
Best uses for a joint stock company: to give your company a marketing edge, Healy Consultants recommends the setting up a joint stock company in Bulgaria, instead of using an OOD. Our Clients often find that an AD or EAD company allows them to raise capital more easily in Europe in order to finance their business expansion. Indeed, the Bulgarian company law does not restrict the issuance and transfer of shares by JSCs. Bulgarian JSCs can also be listed on either the Sofia Stock Exchange or on another stock exhchange in the EU, including:

i)

EuroNext and

ii)

the London Stock Exchange;
The Bulgaria limited partnership
The limited partnership in Bulgaria is formed by a minimum of two partners with different powers and liability over the company's debt. At least one "general partner" must be fully liable while other "limited partners" will only be liable to the extent of their (unpaid) contribution to the partnership;
Best uses for a limited partnership: the LP is a good entity for our Clients who already have a partner in Bulgaria and for Clients planning to provide professional services, such as accounting or legal services.
The Bulgaria free zone company
Foreigners can form a wholly foreign owned company and register it in one of Bulgaria numerous free economic zones and industrial zones. The former are usually intended to host export-oriented businesses, while the latter focus on providing adequate infrastructure and facilities for manufacturing operations. Minimum requirements will vary from one zone to another and usually include a minimum number of job created and minimum capital requirements;
Best uses for a free zone company: registering a company in a free economic zone or industrial zone is the optimal way to start a manufacturing and/or export oriented business in Bulgaria. See also this page for alternative low cost manufacturing locations in Eastern Europe.
The Bulgaria sole proprietorship
Both locals and resident foreigners can register a sole proprietorship in Bulgaria. This entity is registered in the Bulgarian Trade Registrar but will not confer limited liability to the sole trader. It does not require capital for its registration;

Best uses for a free zone company: registering a sole proprietorship is a good way for self-employed locals and foreigners already living in Bulgaria to start a business.
Doing business in Bulgaria with a foreign entity
The Bulgaria branch office
In accordance with the Bulgarian Trade Law, foreign companies can open branch office entities in Bulgaria to do business. Because branches are not considered as separate legal entities, their parent company will be subject to unlimited liability for losses incurred by the branch;

The Bulgaria branch must

i)

appoint a resident legal representative and

ii)

file annual financial statements with the Bulgarian Trade Register before March 31st each year.
Best uses for a branch office: registering a branch instead of a separate subsidiary enables our Client to minimize accounting and bookkeeping obligations, as the accounts of the head office and the branch will be the same. It is also a good business entity when our Clients plans to provide products or services subject to a licensing requirement with a high amount of capital required. Our Clients should however be cautious when opting for a branch, as their foreign company will bear unlimited liability for the debts and losses of the Bulgaria branch.
The Bulgaria representative office (also known as trade representative office)
A representative office can be registered in Bulgaria by a foreign company. While this entity will not be subject to corporate income tax in Bulgaria, it is not allowed to invoice customers or to conduct productive operations in Bulgaria;

Best uses for a representative office: A representative office can be used when our Client is seeking to venture in the Bulgarian markets or attract local customers for products and services sold by the foreign main office of the company.
Table of comparison between Bulgaria entities
| Operations and logistics | LLC | JSC | LP | Sole proprietorship | Free Zone company | Branch | RO |
| --- | --- | --- | --- | --- | --- | --- | --- |
| Doing business in Bulgaria permitted? | Yes | Yes | Yes | Yes | Yes | Yes | No |
| Allowed to sign contracts with local Clients? | Yes | Yes | Yes | Yes | Yes | Yes | No |
| Allowed to invoice local Clients? | Yes | Yes | Yes | Yes | Yes | Yes | No |
| Can register the company with a virtual office solution? | Yes | Yes | Yes | Yes | Yes | Yes | Yes |
| Allowed to import raw materials? | Yes | Yes | Yes | Yes | Yes | Yes | No |
| Allowed to export goods? | Yes | Yes | Yes | Yes | Yes | Yes | No |
| Accounting and tax | | | | | | | |
| Standard Bulgaria corporate tax? | 10% | 10% | 0% | 0% | 10% | 10% | 0% |
| Corporate bank account? | BNP Paribas | UniCredit | Reiffeisen bank | Reiffeisen bank | Societe Generale | UniCredit | DBank |
| Statutory audit always required? | No | Yes | No | No | No | Yes | Yes |
| Annual tax return to be submitted? | Yes | Yes | Yes | Yes | Yes | Yes | Yes |
| Access to DTAAs? | Yes | Yes | No | No | Yes | Yes | No |
| Company law | | | | | | | |
| Issued share capital required? | €1 | €25,000 | €2 | €1 | €1 | None | None |
| Resident director/manager required? | No | No | Yes | Yes | No | Yes | Yes |
| Bulgarian shareholder /partner required? | No | No | No | Yes | No | No | No |
| Minimum number of directors/managers? | 1 | 3 | 2 | 1 | 1 | 1 | 1 |
| Minimum number of shareholders/partners? | 1 | 1 | 2 | 1 | 1 | Parent company | Parent company |
| Individual shareholders/partners allowed? | Yes | Yes | Yes | Yes | Yes | No | No |
| Corporate shareholders/partners allowed? | Yes | Yes | Yes | No | Yes | Parent company | Parent company |
| Public register of shareholders and directors? | Yes | Yes | Yes | Yes | Yes | Yes | Yes |
| Immigration | | | | | | | |
| Can the entity hire expatriate staff in Bulgaria? | Yes | Yes | Yes | No | Yes | Yes | Yes |
| How long to get work permit approved | 3 months | 3 months | 3 months | N/A | 3 months | 3 months | 3 months |
| Fees | | | | | | | |
| Estimate of engagement costs | €10,460 | €9,160 | €8,680 | €7,980 | €13,400 | €8,160 | €8,260 |
| Draft invoice | View invoice PDF | View invoice PDF | View invoice PDF | View invoice PDF | View invoice PDF | View invoice PDF | View invoice PDF |
Frequently asked questions