Croatia employment visas in 2023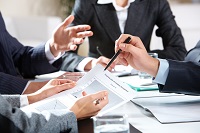 Only non-EU / EFTA citizens are required to secure a work visa in order to work in Croatia. Healy Consultants will assist our Clients prepare visa applications and submit to the local Croatian Consulate. Please find more information below on the different types of visas available to travel and work in Croatia.
Employee Visas
Foreigners willing to work in Croatia have to apply for a work permit at either their local consulate or the Ministry of the Interior in Croatia. Work permit applications require a completed application form, a valid passport, an assignment letter or draft employment contract, a short explanation of the applicant's qualifications written by the employer, and a brief justification for the employment of a foreigner over a national;

Persons who have obtained a Croatian employment visa do not need to obtain a work permit in addition to their visa. However, they must present all evidence to the Ministry of Internal Affairs within 24 hours of entry in to Croatia, to apply for an extended residency permit, often referred to as a "white card". White card applications may take 2 to 3 weeks to process.
Entrepreneurs Visas
Persons looking to enter Croatia with an employment lasting less than one year or persons entering as a company director or new investor will need to apply for a business visa. Directors working in Croatia will also require a work permit (see below);

Following Croatia company formation, the business visa will be approved if the applicant can provide a complete application form, a resolution from the Ministry of Labor, a notarized copy of the ID page of the applicant's passport and a rental agreement for the applicant's housing in Croatia.
Business and travel visas
Croatia has established several visa-free policies to allow for visits of up to 90 days without a visa. This applies for all nationals of i) the United States ii) Canada iii) Australia iv) Hong Kong v) Japan vi) South Korea and vii) Singapore amongst many other nations.