Croatia employment visas in 2021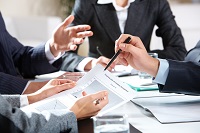 Only non-EU / EFTA citizens are required to secure a work visa in order to work in Croatia. Healy Consultants will assist our Clients prepare visa applications and submit to the local Croatian Consulate. Please find more information below on the different types of visas available to travel and work in Croatia.
Employee Visas
Foreigners willing to work in Croatia have to apply for a work permit at either their local consulate or the Ministry of the Interior in Croatia. Work permit applications require a completed application form, a valid passport, an assignment letter or draft employment contract, a short explanation of the applicant's qualifications written by the employer, and a brief justification for the employment of a foreigner over a national;

Persons who have obtained a Croatian employment visa do not need to obtain a work permit in addition to their visa. However, they must present all evidence to the Ministry of Internal Affairs within 24 hours of entry in to Croatia, to apply for an extended residency permit, often referred to as a "white card". White card applications may take 2 to 3 weeks to process.
Entrepreneurs Visas
Persons looking to enter Croatia with an employment lasting less than one year or persons entering as a company director or new investor will need to apply for a business visa. Directors working in Croatia will also require a work permit (see below);

Following Croatia company formation, the business visa will be approved if the applicant can provide a complete application form, a resolution from the Ministry of Labor, a notarized copy of the ID page of the applicant's passport and a rental agreement for the applicant's housing in Croatia.
Business and travel visas
Croatia has established several visa-free policies to allow for visits of up to 90 days without a visa. This applies for all nationals of i) the United States ii) Canada iii) Australia iv) Hong Kong v) Japan vi) South Korea and vii) Singapore amongst many other nations.
Corporate banking in Croatia
Healy Consultants will be happy to assist our Clients secure a corporate bank account in Croatia. Our corporate banking team will efficiently project manage and prepare all required due diligence documentation and submit them to our Client's preferred bank in Croatia. Where possible, Healy Consultants will attend bank interviews on our Client's behalf and assist with applying to the full range of corporate banking services available in Croatia. Kindly read below for further details regarding Croatia banking system and our secure corporate banking services available in this country.
Croatia corporate banking options
Croatia's banking sector is considered financially sound attested by its stable capital adequacy of almost 20%, according to the European Commission;
International banking groups own almost 90% of the banking sector in Croatia. International banks present in Croatia include

i)

Sberbank;

ii)

OTP bank;

iii)

Raiffeisenbank and

iv)

Société Générale. Generally, most banking groups originate from either Hungary, France or Russia;
As a company policy, Healy Consultants recommends to our foreign Clients to open their Croatia corporate bank account with a banking group with which they already have a bank account in another country. This action aims to reduce

i)

the total time required to open the bank account and

ii)

due diligence check on the Client;
After Croatia business formation, some of our Clients prefer a corporate bank account with a local Croatian institution, because local banks

i)

offer online banking in English and

ii)

do not require high due diligence requirements. Consequently, many of our Clients may choose to open a bank account with a local bank. Healy Consultants recommends

i)

BKS bank and

ii)

IK bank as preferred local institutions with complete financial portfolio of services.
Healy Consultants Croatia corporate banking services
Healy Consultants assists our Clients with opening a corporate bank account in Croatia. Please read below for further information:

Healy Consultants will be pleased to open a Croatian business bank account without travel. It is a time consuming task, Healy Consultants will shelter our Client from the administrative challenges. As you can appreciate, it is a difficult task to obtain bank account approval through a newly formed company, when shareholders, directors and bank signatories reside overseas;

Following bank account approval, the preferred Croatian bank will directly and independently email our Client the corporate bank account number, required to set up his business in Croatia;

While our firm will liaise with the banks to prevent our Clients from travelling to Croatian, there is still a 10% chance that the bank may require our Clients willing to start a business to travel for a one hour interview in Croatia. There will be a fee discount if you have to travel;
If our Client is not comfortable with a Croatian corporate bank account, Healy Consultants can open an international corporate bank account outside of Croatia. Examples include Latvia, London, New York, Germany, Croatia, South Africa, Australia, or Dubai. Our fee for this service is listed in our invoice. All banks will be top tier banks in these countries with excellent internet banking services.

If requested, Healy Consultants will also be pleased to assist our Clients with obtaining financial support from a Croatian bank. Please read below for further information:

Healy Consultants will be happy to assist our Clients with obtaining corporate finance in various forms, including:

i)

corporate loan;

ii)

business card overdraft or

iii)

simply preferential credit lines. Please contact our Croatia relationship officer for inquiries regarding these services and related fees;
Croatia banks will often consider to finance investment projects only if sufficient information is submitted. Documents requested may include

i)

investment idea as a project plan;

ii)

amount of collateral;

iii)

qualifications of business owners and key management;

iv)

credit history and bank statements of shareholders and

v)

a detailed review of the project's strength, weaknesses, opportunities and threats (SWOT matrix);
In addition to corporate finance, our in-house consultants may also provide our Clients with assistance to secure trade finance services including

i)

bank guarantees

ii)

letters of credit

iii)

finance against trust receipt (for imported goods) and

iv)

document against payment and against acceptance.
Opening a corporate bank account in Croatia
To secure corporate bank account approval for our Clients, Healy Consultants will proceed as below:

Before setting up a business in Croatia, Healy Consultants will help our Client decide between corporate bank account amongst the different banking options available;

Healy Consultants reserves company name with the Business Register in Croatia, registers the company with the Commercial Court and prepares the memorandum of association. The exact corporate structure for Croatia business is agreed with our Client;
Healy Consultants submits a complete corporate bank account opening application to the preferred bank including

i)

all bank questionnaire forms and

ii)

all due diligence documents;

Once the corporate bank account is approved, Healy Consultants emails our Client the bank account details;

Our Client then proceeds to transfer the share capital onto its Croatia corporate bank account. The bank issues a certificate of deposit necessary to continue with the incorporation process.
Exchange controls and other regulation
Croatia implements liberal foreign exchange controls with minor requirements, regulated under the special Croatian Foreign Exchange Act. Since 2013, Croatia harmonized it's regulations to allow special capital flows between Croatia and EU;

Both residents and non-residents in Croatia are allowed to open bank accounts in foreign currencies, including €, US$ and Pound £. There are no restrictions on the amount of foreign currency that residents may hold in their bank accounts.