Success tips when doing business in Egypt in 2023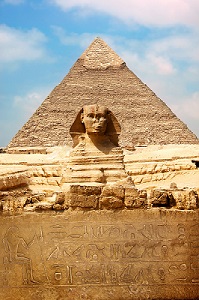 To optimize the success of your new business venture in Egypt, Healy Consultants recommends your Firm

i)

complete a feasibility study

ii)

prepare a detailed business plan

iii)

communicate with the Egypt Chamber of Commerce and

iv)

speak to your country embassy in Egypt;

Business pace is slow, especially cases with the involvement of the Government; therefore foreigners are advised to be very patient during the incorporation process when doing Egypt business setup;

Foreign investors are advised to develop a positive relationship with their Egyptian business partners. Relationships are considered very important in Egypt. Egyptians would not proceed further until they decide that they like their business partners;

Egyptians do respect age and experience, thus having an older member with impressive title in your team is an advantage;

Business cards of an Egyptian company should be printed in both English and Arabic;

Avoid using the left hand, for instance shaking hands with your business partners or handing out business cards;

The opening topics of a conversation should include Egyptian achievements, Egyptian reputation, and sports.
Interesting facts about Egypt
Egypt is the world's 15th most populated country with over 83 million people in 2012. Egypt also has the largest Arabic population in the world;

Egypt has been working with Google to increase the amount of Arabic content online;

The petroleum sector accounts for 15% of Egypt's GDP in 2007 – 2008;

Egyptians invented the 365-day calendar and the 24-hour day;

The official language in Egypt is Arabic, however most business people can also speak English, French or both;

Egypt has a literacy rate of 72% which is higher than most African countries. The literacy rate for Egyptian males is 83% and 60% for females;

In 2012, there were over 31 million internet users in Egypt which accounted for 35% of the total population;

The tourism sector compromises 12% of the work force in Egypt;

Egypt is the largest rice producer in the Middle East and North Africa.