Accounting and tax in 2021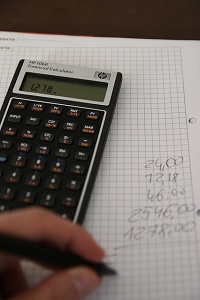 Foreign companies in Egypt incur a corporate tax rate of 22.5%. Company are only taxed on the profits generated from their business activities in Egypt;

Non-residents in Egypt are subject to a withholding tax rate of 20% on the gross amount of interest paid overseas;

Companies that carries out activities such as oil exploration and production companies are subject to a higher tax rate of 40.55% on profits;

Since a representative office does not conduct any commercial activities, it does not realize profits and therefore not subject to taxation;

Healy Consultants Compliance Department assists our Clients to efficiently and completely discharge the annual accounting and auditing obligations of their Egyptian company through the following:

i)

documenting and implementing accounting procedures

ii)

implementing financial accounting software

iii)

preparation of financial accounting records and

iv)

preparing forecasts, budgets and sensitivity analysis to better manage financial obligations and ease the process of reporting to the Egyptian accounting authorities;

It is important our Clients' are aware of their personal and corporate tax obligations in their country of residence and domicile; and they will fulfill those obligations annually. Let us know if you need Healy Consultants' help to clarify your annual reporting obligations.
Legal and compliance
Healy Consultants Compliance Department guides our Clients through legal and tax obligations of Egypt company setup.
All foreign companies in Egypt are required to have an Egyptian auditor. Their annual financial statements must be audited and submitted to the Companies Department;

According to Egypt Company Law, companies are not allowed to have more than 10% of their employees as foreigners, regardless of the business entity types;

In accordance with Egyptian Investment Law, foreigners are not allowed to own more than 2 real estate units for residency purpose;

Typical business hour in Egypt is between 8:00 and 14:00 hours. Banks are open from 10:00 to 15:00 hours; no business shall be conducted on Friday since it is a Muslim holiday;

An Egypt company setup requires at least one Egyptian manager, this manager does not have to be a shareholder;

The Memorandum of Association is a contract between the shareholders and comprises

i)

company activities

ii)

registered office address

iii)

shareholder and director details

iv)

share capital and

v)

profit distribution method;

Every Egypt business must lodge an annual return confirming relevant details of the company for the public register including names and addresses of all directors, address of principal place of business and details of shareholders and their shareholdings. A company is exempt from this obligation if they have no relevant accounting transactions in the financial year;

The process of de-registering a company is dictated by the Government. This process will take a minimum of 6 months. Healy Consultants fee to project manage company de-registration is US$1,450. During this 6 months period it is mandatory to maintain a resident company secretary and a legal registered office.