Georgia Investor Residence Permits in 2023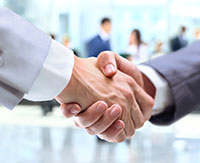 Since 2003 Healy Consultants Group has been assisting multinational Clients with business set up, bank accounts, visas and migration in countries around the world. The government of Georgia offers two main routes for foreign entrepreneurs interested in doing business and getting residency in Georgia.
Investment Residence Permit
A five-year permit granted for entrepreneurs investing at least US$300,000 in a Georgian business or real estate;
For business investment, the applicant's annual turnover must be at least

i)

US$50,000 in the first year

ii)

US$100,000 in year 2 and

iii)

US$120,000 for years 3,4 and 5;
For real estate investments, if the property is sold within five years and another property of equal or higher value is not bought, the residency permit will be revoked.
The investor submits

i)

evidence of investment

ii)

personal identification documents and

iii)

a recommendation letter from a Georgian government official, or three Georgian citizens;
After five years' continuous residence, investors can apply for Georgian citizenship. The citizenship test includes knowledge of the Georgian language, history and law principles;
Family members (spouse, children, parents) of the main applicant can also apply for residence visas, eligible family members include spouse, children (minor and adult).
Short-Term Permits
This is good for freelancers, entrepreneurs or those employed under a labour agreement or similar document certifying employment;
The residence permit is valid for one year and is renewable for up to five years;
A foreign entrepreneur can obtain a short-term Georgian residence permit by owning immovable property/real estate valued at at least US$100,000;
Georgian visa application steps for entrepreneurs
Register the new business in Georgia;
Open a Georgia corporate bank account;
Make the real estate investment and/or obtain an employment contract;
Settle all government fees in full;
Submit all legal documents, translated in Georgian, to the government;
Receive a local residence identification card.
Our service package
Healy Consultants' Georgia residence permit application service includes i) Georgia company set up ii) Georgia corporate bank account opening and iii) the preparation and submission of a quality visa application to the Georgian immigration authorities to optimise timely approval. Our fee for this service is EUR4,950 per visa.