Business entities in Georgia in 2022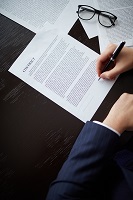 Since 2003, Healy Consultants efficiently assisted foreign investors interested in business setup in Georgia. The country has indeed recently become an attractive jurisdiction for registration of trading entities, as it imposes few restrictions for foreign investments, has an attractive tax regime and flexible corporate bank account opening procedures for foreigners. Multiple tax regimes also exist for international trading company, international financial companies and manufacturing companies selling their products overseas.
The Georgia limited liability company (LLC)
Registration of a limited liability company in Georgia only requires the appointment of one shareholder and one director, who can be foreigners living outside of the country. A company shall have a share capital; however, the legislation does not contain any specific requirements with regards to the minimum amount to be paid up;

Georgian corporate entities are subject to corporate income tax on their distributed earnings at a 15% rate. Such entities are required to submit financial statements each year to the tax authority, although audit is not mandatory. Multiple tax schemes also provide for generous tax exemptions on foreign sourced income.

Best uses for a Georgia limited liability company: LLC is the most common form chosen for incorporating companies in Georgia. Limited liability companies can be used for most types of activities. Foreigners should also avail of tax schemes available to legally reduce the corporate income tax liability of their business.
The Georgia joint stock company (JSC)
The main difference between Georgia joint stock companies and limited liability companies relates to the shares: a JSC can issue both common and preference shares and their holder can freely transfer their shares without consent from the other shareholders;

Best uses for a Georgia joint stock company: Georgian JSCs are recommended for complex projects involving substantial investments. They are also suitable for IPO projects on the Georgian Stock Exchange.
The Georgia international trading company (special trade company)
International entrepreneurs can register their Georgia company as a special trade company in order to benefit from Georgia corporate income tax exemption on all their trading income realized through sales with overseas customers. The traded products cannot be of Georgian origin or sold to Georgia customers;

To secure special trade status, a Georgia company is required to

i)

secure warehousing space in an approved warehouse and

ii)

submit a special trade status application to the Georgia Revenue Services;
Best uses for a Georgia special trade company: Georgian special trade companies are excellent, tax-efficient vehicles for international trading operations.
The Georgia international financial company
Georgia companies offering financial services to overseas customers can benefit from full corporate income tax exemption on all income related to the sales of financial services and securities to non-Georgian customers, as long as their foreign sourced income exceeds 90% of their total income;

An international financial company shall be established outside of a free trade zone;
To obtain an international financial company status, a Georgia company is required to

i)

secure the relevant financial services licenses required by its business and

ii)

submit an application to the Georgia Revenue Services;
Best uses for a Georgia international financial company: Georgian international financial companies are attractive for the provision of offshore financial services to worldwide customers.
The Georgia free zone company (industrial free zone company)
Foreign investors can form a 100% wholly owned company in one of Georgia's free trade zones, which offer tax advantages, including:

i)

full exemption from corporate income tax and VAT,

ii)

dividend, import/export tax, and

iii)

exemption from property tax;
Free zone companies require the appointment of

i)

at least one shareholder and one director of any nationality, who can either be an individual or a legal entity and

ii)

the appointment of one resident Georgian legal representative. The amount of capital required for free zone registration will vary according to the assessment of the free zone authority;
Best uses for a Georgia free zone company: Georgia's free zones offer attractive tax incentives and cost-efficient solutions, suitable for investors looking to start export-oriented manufacturing or logistics businesses in the country.
The Georgia branch office
The Georgian branch office business activities are limited to the scope of operations defined by the parent company. Such entity must also appoint a branch representative residing in Georgia in order to oversee the branch's operations in Georgia;

The branch office is a preferred structure by entrepreneurs who wish to expand an already existing business. The advantages of a branch office, include ease of registration, and effective control the parent company has over the Georgia entity;
Best uses for a Georgia branch office: Branch offices are suitable for foreign banks that wish to conduct activities in the country and for the purposes of profit consolidation.
The Georgia representative office
Companies who are interested in exploring the Georgian market, but do not want to

i)

incorporate a company or

ii)

conduct any profit generating activities in Georgia; should consider a representative office;
Best uses for a Georgia representative office: Representative offices are recommended for investors that wish to promote and explore the Georgian market, without carrying any commercial activity in the country.
Comparison table between Georgia business entities
| Operations and logistics | LLC | JSC | International trading company | International finance company | Free zone company | Branch | RO |
| --- | --- | --- | --- | --- | --- | --- | --- |
| Also known as | LLC | JSC | Special trade company | International finance company | free industrial zone company | Branch office | RO |
| Doing business in Georgia permitted? | Yes | Yes | Yes | Yes | Yes | No | No |
| Allowed to sign contracts with local Clients? | Yes | Yes | No | No | No | Yes | No |
| Allowed to invoice local Clients? | Yes | Yes | No | No | No | Yes | No |
| Local office premises required before registration? | Yes | Yes | Yes | Yes | Yes | Yes | Yes |
| Virtual office suffices to meet the above requirement? | Yes | Yes | No | Yes | No | Yes | Yes |
| Allowed to import raw materials? | Yes | Yes | No | No | Yes | Yes | No |
| Allowed to export goods? | Yes | Yes | Yes | No | Yes | Yes | No |
| Accounting and tax | | | | | | | |
| Corporate tax on local income? | 15% | 15% | 15% | 15% | 15% | 15% | Cannot |
| Corporate tax on foreign income? | 15% | 15% | 0% | 0% | 0% | 15% | Cannot |
| Statutory audit required? | No | No | No | No | No | No | No |
| Annual tax return to be submitted? | Yes | Yes | Yes | Yes | Yes | Yes | Yes |
| Access to DTAAs? | Yes | Yes | Yes | Yes | Yes | Yes | Yes |
| Company law | | | | | | | |
| Issued share capital required? | US$1 | US$1 | US$1 | US$1 | Varies | None | None |
| Resident director/representative required? | No | No | No | No | Yes | Yes | Yes |
| Georgia shareholder required? | No | No | No | No | No | No | No |
| Minimum number of directors? | 1 | 1 | 1 | 1 | 1 | 1 | 1 |
| Minimum number of shareholders? | 1 | 1 | 1 | 1 | 1 | Parent company | Parent company |
| Individual shareholders allowed? | Yes | Yes | Yes | Yes | Yes | No | No |
| Corporate shareholders allowed? | Yes | Yes | Yes | Yes | Yes | Yes | Yes |
| Public register of shareholders and directors | Yes | Yes | Yes | Yes | Yes | Yes | Yes |
| Immigration | | | | | | | |
| Can the entity hire expatriate staff? | Yes | Yes | Yes | Yes | Yes | Yes | Yes |
| How long to get work permit approved | Yes | Yes | Yes | Yes | Yes | Yes | Yes |
| Fees and timelines | | | | | | | |
| How long to set the entity up? | 1 week | 2 weeks | 4 weeks | 3 months | 3 months | 4 weeks | 4 weeks |
| How long to open corporate bank account? | 4 weeks | 4 weeks | 4 weeks | 6 weeks | 4 weeks | 4 weeks | 4 weeks |
| Estimate of engagement costs | US$11,650 | US$10,750 | US$17,150 | Contact us | US$17,030 | US$9,750 | US$9,200 |
| Draft invoice | View invoice PDF | View invoice PDF | View invoice PDF | Contact us | View invoice PDF | View invoice PDF | View invoice PDF |