Success tips when doing business in Georgia in 2023
10 key tips to keep in mind when doing business in Georgia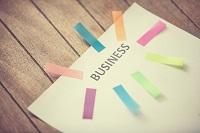 It is crucial for our Clients to pay attention to the business culture:

Handshake: All business meetings will be carried out in formal fashion, with a proper handshake being considered the norm;
Dressing: Business attire is considered extremely important when going for a formal meeting. Our Clients will be judged if they are inappropriately dressed;
Business cards: It is important to pass out business cards to all individuals present in a meeting. Consequently, it is incumbent on our Client to carry extra business cards;
Personal space: Business space and personal space may be interwoven from time to time, in the sense business partners might ask personal questions;
Corporate gifts: are prevalent in Georgia, especially when you are invited to one's house;
To improve probability of success, it is important our Clients sign legal business contracts, before commencing work;

Our Clients must also pay attention to several facts including:

Language: In Georgia, the formal business language is English, even though the most widely spoken language is Georgian. So, translation will not be issue in Georgia;
It is recommended to carry along Georgian translation of certain documents like business cards;
Body language: It is very important in Georgia to maintain eye contact and avoid useless gestures when meeting new people;
Relationships: our Clients must maintain good relations with their customers and suppliers. Decent relationships will help develop good business partnerships.
Interesting facts about Georgia?
Historical facts
Georgia gained independence from the Soviet Union in 1991 with the end of Cold War. Before independence, the country was called Georgian Soviet Socialist Republic;

Since 2003's Roses Revolution, which took down the soviet-controlled government, the new government of Georgia implemented broad and comprehensive pro-western reforms, that touched every aspect of the country's life;

Georgia and its neighbor Armenia are the location for the birth of wine,

The Jewish community of Georgia is one of the oldest in the world;
Miscellaneous
The country is divided in two halves – west and east – by a chain of mountains called the The Likhi Range of mountains;

Georgia's main economic activities include agricultural cultivations of grapes, citrus fruits, and hazelnuts;

Georgian is the first language, followed by Russian;

Most Georgian belong to the Georgian Orthodox (65%), Russian Orthodox (10%) or Armenian Apostolic (8%) churches;

The Georgian language is part of a unique group of languages, considered as one of the primary languages in the world.
Frequently asked questions