Interesting facts about Guernsey in 2023?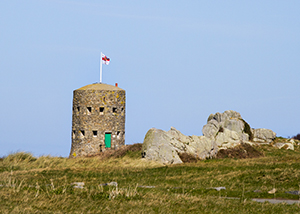 Guernsey is less than a hundred miles south of the English south coast and thirty or so miles from the French Coast;

Guernsey is a British crown dependency, but is not part of the UK. However, the UK government is constitutionally responsible for its defense and international representation;

The Island's Gross Domestic Product (GDP) is £1.9 billion (£30,000 per head of population);

Unemployment in Guernsey has continued at low levels and stands at less than 1% of the workforce;

Finance is the mainstay of the economy, around 7,000 (23%) are employed in the finance sector itself, which at 40% is the largest single contributor to GDP;

Post-boxes and telephone boxes are painted blue in the Bailiwick, including Guernsey;

Victor Hugo wrote his novel Les Misérables while living at Hauteville House in St Peter Port, Guernsey.