Indonesia business setup summary in 2023
Benefits of Indonesia company registration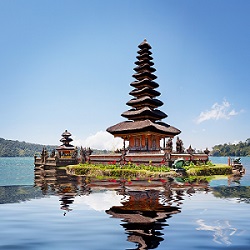 Indonesia is the fourth most populous country in the world and GDP is growing at a rate 6 per cent per annum. Consequently, Indonesians' per capita income and purchasing power is increasing. Consequently, local residents are hungry for international products and services and willing to spend on quality. After China and India, Indonesia boasts the largest domestic market in the Asian continent. This potential makes company registration in Indonesia attractive for foreign entrepreneurs;

Historically, foreign investment in Indonesia was in the manufacturing and mining sector. Healy Consultants encourages international investors to focus on Indonesia's vast services sector. The services sector in Indonesia is going through a massive transformation and there is massive demand for quality, innovative service providers. It is expected demand for services will outweigh supply in the near future, making Indonesia ideal for your company's expansion goals;

Compared to Western countries, the cost of living in Indonesia is very cheap including food, transport, utilities, rent, wages etc;

Currently, Indonesia has 65 Double Taxation Avoidance Agreements (DTAA) different countries. Read more about double taxation agreements with Indonesia;
Batam is the first Special Economic Zone (SEZ) opened in Indonesia, offering several tax incentives to businesses that use the area for manufacturing products for export purpose and most of the transaction to enter goods or services into the area are free from VAT, import duty and Local Service Tax;
Indonesia is the only ASEAN nation that is a member of the Group of Twenty (G20) nations. This membership has facilitated the Indonesian economy resolve its global economic and financial problems by helping it

i)

build and supply adequate infrastructural facilities;

ii)

create job for its economy; and thereby

iii)

meet the targets set in its Millennium Development Goals.
Problems with Indonesia company registration
An Indonesian company, in the form of a PMA, requires a minimum of US$300,000 paid up share capital;

Company registration is hampered by restrictions on foreign investment in Indonesia, uncertain government costs and a lack of regulatory transparency. Consequently, it takes about three months to complete incorporation of an Indonesian PMA. Foreign investors interested in registering a company in Indonesia should only sign business contracts after the PMA is fully registered;

One of the biggest business challenges in Indonesia is government red tape, bureaucracy and corruption. When there is ambiguity about Indonesia law, it gives rise to corruption and unnecessary delays in executing deals in the country. As a result, Indonesia has been poorly ranked in the 89th position in the Corruption Perceptions Index 2018;

Most types of businesses in Indonesia would require a special business license. This must be obtained from the concerned authorities and all mandatory requirements must be fulfilled before commencing with business operations. This is a time-consuming administrative hurdle;

An Indonesian company is liable to pay corporate tax of 25% on income sourced in Indonesia and internationally. Capital gains are taxed up to 30%;

Foreign investors willing to invest in the oil and mining sectors in Indonesia face increasing difficulty majorly due to the issue of resource nationalism in the sentiments of the Indonesian government and its people. This national sentiment overpowers any economic gain or logic that the nation is likely to derive from foreign investment in this sector;
Foreign investors are not allowed to repatriate their profits from Indonesia in Indonesian Rupiah (IDR);
In accordance to Bank Indonesia's latest regulation relating to Monitoring of Foreign Exchange Activities for Bank and Clients (18/10/PBI/2016), companies having outgoing transfers exceeding US$100,000 are required to support it by supplementing additional documents;
During the company registration process, most of the government documents will be in Bahasa Indonesian. If required, our multilingual team of experts will translate the documents into your preferred language.
Best uses for an Indonesian company
Because of the abundance of labour and raw materials, Indonesia's reputation as a manufacturing hub is growing considerably. The country is rich in several minerals and is one of the leaders in agricultural products, which is advantageous for entrepreneurs interested in starting a business in Indonesia.