Indonesia employment and residence visas in 2023
All immigration to Indonesia is controlled by the federal government through the Department of Immigration and Citizenship (DIAC) in Jakarta. The Indonesian government does not encourage employment of expatriates, instead jobs are usually reserved for local residents only. Any employment offered to a foreigner must absolutely be necessary for local company operations. To support the engagement, Healy Consultants will assist our Client with all immigration matters:
Entrepreneur visa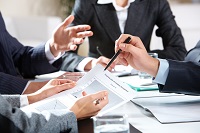 Following Indonesia company formation, the entrepreneur visa will be approved if

i)

the foreign entrepreneur has a successful track record of managing companies

ii)

the business in Indonesia will benefit the country's economy;

A foreign entrepreneur who wishes to relocate to Indonesia to run his company must first submit a Foreign Manpower Utilization Plan to the authorities. The Plan outlines his position in the company, the duration of his term, details of other foreign employees etc. Thereafter the entrepreneur obtains a Visa for Limited Stay from the Indonesian embassy or Consulate in his country of residence. Upon arrival at Indonesia, he applies for the Limited Stay Permit and a Work Permit in order to stay in Indonesia.
Employee visa
Employees receive Indonesian work permits known as KITAS. All work permit applications are processed in Jakarta and usually take 1 month for the authorities to approve or reject an application;

The applicant provides a considerable number of documents to the authorities including

i)

the company's business license letter

ii)

locality letter

iii)

tax number

iv)

company structure

v)

bank account statements

vi)

character and professional references

vii)

employment contract and

viii)

resume. The foreign employee visits the Indonesian embassy or consulate in their home country to obtain the final valid Indonesia visa. Once the foreign professional arrives in Indonesia, they must report to the immigration department within 7 days from arrival and complete the necessary paperwork and formalities.
Short term visit visas
Entrepreneurs frequently visiting Indonesia need a Multiple Entry Business Visa (MEBV). The MEBV is valid for 12 months and you can stay for 2 months at a time. A MEBV does not entitle you to work in Indonesia.
Grants and funding programs
Healy Consultants assists our Clients successfully obtain government assistance for Indonesia company formation. Incentives to attract foreign entrepreneurs include:
Regional Tax Incentives for Foreign Investors Interested in Indonesia company formation
On September 23, 2008, the government issued government Regulation ("GR") No. 62 of 2008 allowing a reduction of corporate tax by 30% of the total investment amount, deducted for 6 years. The business sectors to benefit from this incentive includes coal mining, textile and clothing, oil and natural gas, milk and dairy food, paper, chemical, rubber industries, iron and steel industries, machinery and equipment, land transportation industries, ship and boat building, horticulture development, plastic goods, cement, lime and gypsum industries, Furniture industries.
Integrated Economic Development Zone (KAPET)
Companies doing business in Indonesia's Integrated Economic Development Zones are also eligible a reduction of corporate tax by 30% of the total investment amount, deducted for 6 years. The application for the facilities is to be submitted to the Directorate General of Taxation. Currently, around 25 areas are designated as KAPETs.
KITE
A postponement of import duty and excise and non-collection of VAT for those companies importing goods that will be processed further for further exportation.
Frequently asked questions