Success tips when doing business in Indonesia in 2023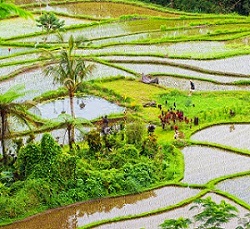 Government agencies play an important role in doing business in Indonesia. All businesses deal with government agencies on a regular basis. This is where foreign companies would also need to exercise restraint and be patient as much as possible as government authorities would always have the final say in any matter;

Because Indonesian companies are not as well-versed with international trade, we encourage our Clients to consistently use and sign contracts of service;

Your joint venture partner or Indonesia shareholder must not merely be a nominee for the sake of meeting the rules of foreign company registraion. You should choose a partner that actually brings a lot to the table, including local knowledge your business would need in Indonesia;

In 2009, the government passed a law making it mandatory to only communicate in Bahasa in the workplace. Bahasa is the official working language of the country. However, English is the most commonly spoken second language in the country and most of the nation's population would be able to converse in basic English with their foreign managers. Hence if required, the managers can speak in English until they pick up the local language. Of course learning the local language will not only help in meeting official guidelines for offices, it will help attract the best out of the local staff and allow the company to work more efficiently;

When starting a business in Indonesia, it's important to find out what regulations and licenses apply to your firm. This can be complex area; as local, provincial, and national governments handle registration and licensing for various aspects of your business.
Interesting facts about Indonesia
Indonesia, part of the Pacific 'Ring of fire', has 400 active volcanoes, the largest number in the world. Indonesia is home to thousands of different plant and animal species. It has the second highest level of bio diversity (a measure of the number of species) in the world. Brazil is number one;

Indonesia poorly ranks as the 88th least corrupt country in the world, according to the 2015 Corruption Perceptions Index by Transparency International, a global measure of corruption amongst public officials and politicians;
Additionally, Indonesia is negatively ranked as the world's 99th freest economy in the Heritage Organisation's 2016 Index of Economic Freedom, a measure of freedom enjoyed in business, trade, monetary, financial, investment and labour markets;
The Indonesian economy is ranked as the 37th most competitive economy in the world, according to the World Economic Forum's Global Competitiveness Report;
In terms of the ease of doing business, Indonesia is poorly ranked at 109th, according to the 2016 Doing Business Survey by the World Bank. The survey measures factors including business start up procedures, time, cost, and minimum capital required to start a business.
Frequently asked questions