Success tips when doing business in Italy in 2023
Please find below an overview of some success tips we recommend our Clients to follow to form and run their business in Italy.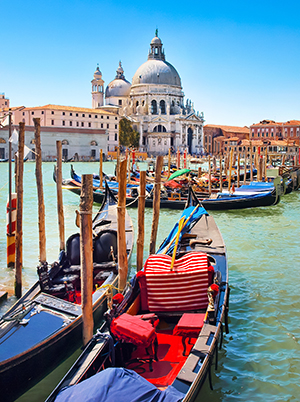 Business strategies
Before forming a business in Italy, it is important that our Client prepares a comprehensive business plan detailing

i)

study of the Italian market

ii)

an evaluation of competitors and

iii)

a feasibility study of the venture;

The Client must perform a detailed study of the sector where they are planning to setup the business. This will optimize our Client's work productivity;

The Client must have a website in Italian which will serve as an excellent marketing tool;

Our Client must have a proper exit strategy in order to map out potential accomplishments for the future. This will help the firm manage its finances efficiently.
Work and business culture
While working in Italy, it is important to always make appointments. Although we recommend Our Clients to be very punctual, they may face small delays when meeting locals, which should not be taken as lack of respect;

Our Client must conduct their own due diligence prior to a meeting. Also, people must be addressed by professional titles (Dottore/Dotteressa applying for all graduate degree holders) unless specifically asked otherwise;

In Italian business culture, it is important to form social bonds with your business partners, be it Clients or suppliers. A social bond indicates trust, which is very important for working in Italy;

A strict dress code needs to be maintained at all times. Dresses must be both formal and elegant;

Italy corporate culture has a deeply entrenched and rigid hierarchy. Respect for seniors is the only way to be successful.
Language considerations
The Client should try and learn Italian because English is not commonly used in Italy by all costumers and business partners. Some northern Italian areas speak German, while dialects are still very common in the South and Sicilia;

It is recommended that our Client inquire about the English-language proficiency of a business man/woman beforehand. An interpreter must be arranged to increase efficiency;

Lastly, it is important that the Client communicate with us regarding any problems that they face. Our experts regularly help young businesses succeed in foreign countries.
Interesting facts about Italy?
Please find below an overview of interesting facts we recommend our Clients to read, after forming their company in Italy.
Geography, History and culture
The unification of the Italian peninsula under a single State was completed only in 1871, relatively late compared to other European countries;

The first European discoverer of the Americas is Christopher Columbus, an Italian navigator without whom the rest of the world would not grow chilies, potatoes and tomatoes;

Italy is one of the six countries which found the European Union (then called the European Economic Community) in 1957, along with France, Germany, Belgium, Luxemburg and Netherlands;

With 45M hectoliters in 2013, Italy is the world's 1st producer of wine, without renowned geographical appellations such as Chianti, Sangiovese and Venezie;
Ubiquitous in Italian cuisine, pasta was introduced to Italy from China, possibly in the 13th century by Marco Polo;

Italy and France have long competed for European leadership in the cinema industry, Italy boasting many talented directors such as Fellini, Visconti, Rossellini, Leone and more lately, Morreti, Sorrentino and Garrone;

Italy hosts two city-States within his territory: San Marino and Vatican-City, the latter being the only country which can close its doors at night.
Economy
Italy is the world's 8th largest economy and its population boast the 27th highest annual income, recorded at $36,000 in 2013;
Projected at $2,920 billion in 2014, Italy's sovereign debt market is the world's 3rd largest explaining why the government ability to service that debt is a main issue for the world's financial stability;
Underground and illegal activities represent an (unrecorded) 16% share of Italy's economy according to the OECD, to be compared with 3.7% in France and 1.5% in the UK;

Italian people greet by cheek-kissing each other. Still, a firm handshake is considered as the norm in formal situations.