10 steps to incorporating in Italy in 2023
Italy business setup can be accomplished with a sole shareholder and director of any nationality and residence. Below is an overview of the 10 standard steps detailing the A to Z of a typical incorporation process for a S.R.L:
Pre-incorporation steps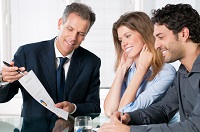 Consultation: Prior to Italy company incorporation, our Client

i)

settles Healy Consultants' engagement fees

ii)

signs our Client Engagement letter and

iii)

provides us the due diligence documents;
Engagement planning: Next, we agree the optimal corporate structure, including shareholders and directors. Healy Consultants then drafts a detailed project plan to map out, week by week, each step to engagement completion, optimizing transparency and setting Client expectations;
Name reservation: As requested by the legislation, our local attorney team performs a company name check with the Italian Business Register;
Incorporation steps
Granting authorities: In most cases, to avoid travel to Italy, our Clients will grant our Italian representatives a Power of Attorney to complete the execution of company incorporation documents, tax registrations and bank account opening on their behalf. The signed PoAs must be legalized by the Italian embassy then couriered to Italy;
Execution of bylaws: After the preferred company name is reserved, our attorney will then draft the public deed of incorporation comprising the company constitution and bylaws. The same must be signed in front of Notary Public after capital contributions are satisfied;
Share capital contribution: we assist our Clients open a capital bank account with one of the top tier Italian banks. Our Client will then deposit at least 25% of the company's share capital (€2,500) into the bank account. The capital amount will be 100% (€10,000) if we are registering a singly owned company. On receipt of funds, the bank issues a certificate of deposit;
Company registration: To complete company registration, our attorney will first register and activate an official company email ID then present the company's public deed of incorporation and certificate of capital deposit before a Notary Public. The notarized documents are submitted to the Register of Enterprises who issues a company registration number.
Post-incorporation steps
Tax registrations: Within the 15 days of company registration, our compliance team then

i)

obtains VAT and tax identification numbers and certified company and accounting books from the Tax Revenue Authority

ii)

registers the company with the Social Security

iii)

submits a notification of start of operations at the local municipality and

iv)

subscribes to a civil liability and accident insurance (INAIL);
Employee registrations: Before hiring staff, all companies must notify and register employees with the Provincial Labor Office. Every Italian company also needs to be subscribed to an employee retirement plan. If required, our compliance team will be pleased to assist our Client with the same;
Engagement completion: We will courier a complete company kit folder to our Client's preferred international address, containing corporate documents including original incorporation forms, company public deed and unopened bank correspondence and a Client feedback survey.
Frequently asked questions