10 steps to incorporating in Tajikistan in 2023
PRE-INCORPORATION STEPS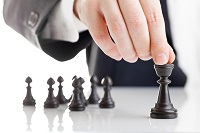 Consultation phase: Prior to commencing the incorporation process, we discuss our Client's requirements and intentions for the new Tajik company. We then plan the optimal corporate structure for the intended business;
Client commitment: Our Client then

i)

settles Healy Consultants' fees,

ii)

signs and returns our client engagement letter and

iii)

provide us all the required due diligence documentation;
Planning phase: To help our Client better understand the Tajikistan company set up process, Healy Consultants drafts a detailed Tajikistan company setup engagement project plan, mapping out by week each step to engagement completion, optimizing transparency, and setting Client's expectations;
Name reservation: Healy Consultants reserves company name with the Government of Tajikistan and prepares company deeds of establishment and articles of association. The exact corporate structure is agreed with our Client;
INCORPORATION STEPS
Fee payment: Healy Consultants settles the registration fees with the office of State Savings Bank of the Republic of Tajikistan (Amontbonk) and obtains the proof of registration fee payment and the registration extract;
Company registration: Healy Consultants the submits all the corporate documents to the State Registration of Legal Entities and Individual Entrepreneurs (one-stop-shop) and registers the company at the Tajikistan Tax Authority;
POST-INCORPORATION STEPS
Additional registration: Once the registration at the one-stop-shop is complete, Healy Consultants registers the new company with the Agency for Social Protection and Pension and obtains the Social Protection and Pension number (SIN);
Bank account opening: Once incorporated, Healy Consultants banking team assist our Client to apply for a corporate bank account. Unless required by a particular bank, Healy Consultants can assist our Client secure a bank account without their need to travel;
Company seal: Healy Consultants obtains a company seal from a professional seal maker for the new company. Although not mandated by the laws of Tajikistan, in order to enter into legal agreements and issue invoices, a corporate seal is required;
Engagement completion: Following the completion of all necessary approvals and company documents, Healy Consultants couriers a full company kit to our Client, including original corporate documents, unopened bank correspondence and a Client feedback survey.