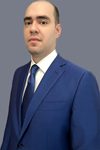 Azim Shamuhammedov | Client Relationship Officer
I joined Healy Consultants Group in November 2022 as a Client Relationship Officer at Dubai Office. Prior to that, I used to work in B2B industries, tailoring turnkey solutions for customers within FMCG, Development and Hospitality sectors.
My business goals

To become a trusted and respected expert within the business set up industry;
Take on complex projects and solve them in a timely manner;
Becoming an expert in managing large amounts of data and using them efficiently

My daily work schedule

Engaging and assisting with multinational customers;
Setting up companies and opening corporate bank accounts;
Project managing global Client engagements;
Researching and taking notes of the latest industry trends.

The most interesting work I ever did

Prepared and implemented a turnkey micro mobility solution for one of the largest hospitalities facilities in Europe.

The most rewarding work I ever did

Establishing long – term relationships with largest retailer companies within UAE market.

Pastimes

Reading self-development, business and psychology books;
Doing Mixed Martial Arts;
Doing sport activities with family and friends.

Business style

Professional and competent;
Supportive and friendly;
Thinking outside of the box.

Languages I speak

English, Russian, Turkmen and little bit of French

A sample of my global business experience

Liaised between international oil and gas company and Turkmenistan government entities during turnkey project.
Contact our firm
Your query will be handled promptly by one of our in-house experts based on the nature of your query and your country of interest.