Canada company incorporation in 2021
Incorporation of a company in Canada is straight forward and can be completed without the need for our Client to travel. Following the 9 steps detailed below, Healy Consultants Group PLC's registered agent and corporate secretary will complete the relevant procedures.
PRE-INCORPORATION STEPS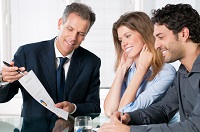 Prior to company incorporation, our Client

i)

settles Healy Consultants Group PLC's fees,

ii)

completes and email returns signed Healy Consultants Group PLC's engagement letter and

iii)

provides us with all the required due diligence documents;
Healy Consultants Group PLC's in-house country expert discusses our Client's requirements and highlights including

i)

what business entity that is most suitable for their business

ii)

any potential licensing needed,

iii)

the optimum location in Canada and

iv)

Canada corporate banking and cash flow considerations and

v)

employment visa strategies where applicable;
The team will draft a detailed engagement plan for our Clients, stating week by week, every step towards engagement completion to optimize work transparency and settle out Client's expectations.
INCORPORATION STEPS
Healy Consultants Group PLC's incorporation team

i)

reserves the proposed company name and

ii)

prepares the Articles of Incorporation;
The process will be followed by incorporation and business registration applications with the Corporations Canada. Healy Consultants Group PLC closely liaises with our Client to secure signatures on relevant company incorporation forms and files the complete company incorporation file with the Company Registrar;
Within three weeks of submitting the relevant documents, the new company will be incorporated. Upon approval, our team will immediately email our Client with the certificate of incorporation and company extract.
POST-INCORPORATION STEPS
Once the company is legally incorporated, Healy Consultants Group PLC's corporate banking team proceeds to open a corporate bank account for the newly incorporated entity. All directors must visit the branch in Canada to open the bank account. Nominee structures are not allowed, and currently banks in Canada are closing down accounts with such structures;
If required, the team can assist Client to

i)

find business premises and

ii)

recruit local and expatriate staff by placing advertising campaigns in local publications. Additionally, our team can also guide Clients through

iii)

navigating the regulatory environment and

iv)

obtaining the necessary licenses and visas in Canada;
The process of registering a Canada company is now accomplished. A complete company kit will be couriered to our Client, including

i)

the original corporate documents

ii)

unopened bank correspondence and

iii)

a feedback form.
Documents required for incorporation
Documents required include i) company name and business activity ii) corporation's province in Canada iii) share structure and restrictions on share transfers and iv) details of directors.