How to formally engage Healy Consultants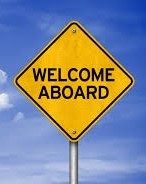 To enable our Firm to begin our Client's engagement without delay, our Firm requests our Clients to i) settle the fees applicable to the engagement and email us ii) a signed copy of our engagement letter and iii) at least 75% of documents required for due diligence (for a list of these documents, click on this link).
After reading the engagement letter and the invoice, please:
Email us a completed draft of the engagement letter in MS Word format for our review and approval;

Print the completed letter, sign it and email us a scanned copy of the same as a pdf document (alternatively, you can dropbox a copy of the engagement letter to us) and;

Please include the original, color signed copy of the engagement letter along with those of the due diligence documents in your next courier to Healy Consultants' Singapore Office.
Healy Consultants recommends our Clients to carefully read i) all notes of our invoices and ii) our engagement letter. This way, our Clients and our Firm make sure they are on same page regarding i) all services requested from Healy Consultants and their fees and ii) the rights and obligations of each party during the engagement, henceforth ensuring efficient and timely completion of the engagement and eliminating the risk of unwanted surprises during it.
How we proceed?
| Step | Description | Recommended | Optional |
| --- | --- | --- | --- |
| 1. | Arrange a phone or skype meeting. I attach a phone agenda to our email, let me know your preferred time, date and number; | ✔ | |
| 2. | Visit your local Healy Consultants Group PLC office (click link) for a face to face discussion; | | ✔ |
| 3. | Secure a professional reference from our existing clients; | | ✔ |
| 4. | To agree the optimal business set up strategy, and settle a US$1,000 retainer fee (click link) with Healy Consultants Group PLC; | ✔ | |
| 5. | Agree engagement proposal including: | ✔ | |
| 6. | Sign our engagement letter and supply us with "Know-Your-Customer" information (click link); | ✔ | |
| 7. | Healy Consultants Group PLC supplies our Client weekly detailed engagement status updates; | ✔ | |
| 8. | Our Client signs company incorporation and corporate bank account opening forms; | ✔ | |
| 9. | If required, Healy Consultants Group PLC supplies our Client additional business support services (click link); | | ✔ |
| 10. | Healy Consultants Group PLC efficiently, timely and successfully completes the project, and client to complete online engagement feedback survey. | ✔ | |
Other comments or special information
Let us know your preferred language and way of communication: cell phone, Skype, WhatsApp, Viber, sms, WeChat, Telegram, QQ, Facebook Messenger or Line Messenger.