Accounting and tax in 2021
Healy Consultants' Accounting Department provides German tax consultancy. We assist our Clients to discharge their annual accounting and auditing obligations efficiently and completely.
Accounting obligations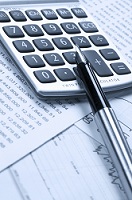 German tax returns must be filed by the 31st of May following the end of the company's financial year. However, this deadline can be extended on request;
Tax disclosure and filing requirements for a Germany company are as follows:

A small firm needs to produce a balance sheet and related notes;

A medium-sized firm needs to produce a balance sheet, profit & loss statement, related notes and a management report;

A large firm needs to produce a balance sheet, profit & loss statement, related notes and a management report;

All reports submitted by medium sized firms and large firms must be audited;

Finally, Healy Consultants will assist the Client with:

Documenting and implementing accounting procedures;

Implementing financial accounting software;

Preparing financial accounting records;

Preparing forecasts, budgets and performing sensitivity analysis.

It is important our Clients' are aware of their personal and corporate tax obligations in their country of residence and domicile; and they will fulfill those obligations annually. Let us know if you need Healy Consultants' help to clarify your annual reporting obligations.
Tax regulations
Resident companies are taxed on their worldwide income, while a non-resident German company is taxed only on its Germany-derived income;

Profits from a German company are taxed at two levels. The tax is payable at 16% at the federal level; local municipality tax at rates between 7% and 17%. The average effective tax rate on German companies is 30%;

The standard VAT (value added tax) rate in Germany is 19%; a lower rate of 7% applies to daily items like food, water, medicine, etc.;

Once the company is registered for VAT, monthly reports are needed to be submitted;

Municipalities also levy taxes on firm's ownership of real estate; the average rate of property tax is approximately 1% of the property's value;

Companies will pay customs duties on first time imports to the EU. Applicable rates can be found here; no duty is levied if the country of export has a trade agreement with Germany;

A company set up in Germany is entitled to a 95% exemption on capital gains tax made from the sale of a domestic or foreign subsidiary;

German corporations are entitled to 95% exemption on the taxation of their received dividend income; dividends to a foreign firm are subject to withholding tax of 26%. The rate is decreased between 5 and 15% if a DTA has been signed, and is 0% for dividends paid to other companies in the EU;

Every individual working in Germany pays personal taxes, which are assessed on a progressive scale. The rates are:

0% for residents earning up to €8,130 annually;

14% for residents earning between €8,130 and €52,882 annually;

42% for residents earning between €52,882 and €250,731 annually;

45% for residents earning more than €250,731 annually.

Germany currently has Double Taxation Agreements (DTA) with 90 countries like Australia, Canada, China, Indonesia, Japan, Malaysia, New Zealand, Singapore, South Africa, UAE, UK, and USA.
Legal and compliance
Healy Consultants' Compliance Department assists our Clients to ensure that all of their administrative and statutory obligations are met.
Germany's legal system is efficient in resolving business disputes. The court's decision is binding on all parties, but appeals may be made to a higher court;

German law requires all firms operating in the country to provide mandatory occupational accident insurance;

The German Federal Data Protection Act bars firms from publicly disclosing private information about an individual;

The German General Equal Treatment Law bars discrimination against employees on the grounds of religion, race, gender and sexual orientation;

German competition law prevents firms from entering into contracts that form cartels or monopolies; businesses must obtain permission from the Bundeskartellamt on M & A matters;

German law against the Restraint of Competition prevents dominant players in a market from forcing out competitors through predatory tactics like excessive price reduction;

Germany is party to the UN Convention on the Recognition and Enforcement of Foreign Arbitral Awards (UNCITRAL); arbitration in other countries party to the convention will be enforceable in Germany;

German firms need to ensure that all employees hold the residence/settlement permit before starting any work for the firm; firms failing to make these assurances will be legally liable;

A resident company must notify the Central Bank if money transfers of more than €12,500 are made abroad. This is not an exchange control, but is done for statistical purposes;

Goods like food products, agricultural produce, pharmaceuticals etc. are subject to import restrictions; proper licenses and approval documents are needed before importing them.