Germany corporate bank account in 2021
Healy Consultants assists our Clients with German corporate bank account opening without the need to travel to Germany.
Healy Consultants' experienced corporate banking team will prepare the required documentation and liaise with the bank officer on your behalf. Healy Consultants is proud to be one of the few global professional firms to provide this service.
What you need to know about opening a corporate bank account in Germany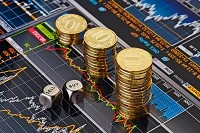 Most German banks require a personal visit to the country by the bank signatories. However, with our global banking relationships, Healy Consultants is able to secure a travel-exempt corporate bank account opening. For example, Post Bank Germany offers non-travel corporate bank account set up. Online banking is in German language only;
An international bank account provides two major advantages:

i)

monetary assets in an overseas account will in some cases be tax free as long as it is not brought into your country of residence and

ii)

your foreign Clients can pay you in their local currency, whereas remitting the entire amount to your country might cost you some of the value in foreign exchange costs and bank transfer fees;
Thanks to Germany's reputation, a German bank account looks good to

i)

suppliers

ii)

Clients and

iii)

other stakeholders;
The bank account facilities include excellent internet banking, multi-currency services, cheques and credit cards with very high daily limits on cash withdrawal at ATMs worldwide;
There is no limit on the inflow or outflow of funds for remittances of profits, debt service, capital, capital gains, and returns on intellectual property;
The Euro is the second largest reserve currency in the world. It is therefore easily available and readily convertible for use in your business;
Healy Consultants and our German partner banks are fluent in Chinese and other Asian languages.
German corporate bank for a foreign company
Many of our Asian Clients want a German corporate bank account for their Hong Kong company or Chinese company. Healy Consultants can supply our Clients a corporate bank account number within 4 weeks, without travel to Germany.
Opening an international corporate bank account is a time consuming task, and Healy Consultants will shelter our Clients from the associated administrative challenges;
Healy Consultants will collect a set of notarized and translated documents from our Client to complete the bank account opening documentation;
There is a 10% probability the banks will request a signatory to travel for a one hour bank interview. There will be a fee discount of €1,450 if you have to travel to the meet the approving bank officer;
Most German banks only provide Internet banking services in German. If required, Healy Consultants Group PLC will open a multicurrency corporate bank account with a German bank offering English language Internet banking.
Non-travel German corporate bank account for a German company
Healy Consultants assists Asian entrepreneurs to secure a corporate bank account for their new business in Germany.
All businesses incorporated in Germany are required to have a corporate bank account, with at least half of the minimum capital deposited before incorporation;
Healy Consultants will prepare the documents required to open the account. Then, our representative will submit the documents at the bank on our Client's behalf;
Healy Consultants will liaise with our Client to deposit the initial capital and provide us with the certificate of deposit and bank statement. These documents will provide the proof required for German company registration;
With our global banking relationships and determination, our Asian Clients will only need to visit a branch of the foreign bank in their home country, for example: Hong Kong, China, Singapore or Japan as part of the due diligence and KYC process;
German banks value strong economic links to the local market, including Clients, suppliers and contracts in place, before they consider opening a corporate bank account for a non-resident company.
Healy Consultants' fees
Healy Consultants will be pleased to help our Clients efficiently open a German corporate bank account for a fee of €4,950.
Other corporate banking considerations
The banks enjoys ultimate power of approval of corporate bank account applications. Consequently, guaranteed success is outside of Healy Consultants' control. What is inside our control is the preparation and submission of a high quality bank application that maximizes the likelihood of approval. To date, we enjoy a 100% approval record because of our global banking relationships and determination;
Global banks continue to tighten corporate bank account opening procedures, their internal compliance departments completing more thorough due diligence on Clients. Consequently, our Clients should expect the bank account approval period to take up to 4 weeks. Furthermore, global banks now often require evidence of proof of business in the country where the corporate bank account will be, including sales contracts or lease agreement.
Germany business finance
Business banking in Germany is structured in a three-pillar system – private banks, public savings banks and co-operative banks;
Trade finance services include

i)

bank guarantees

ii)

letters of credit

iii)

finance against trust receipt and

iv)

documents against payment and against acceptance;
Banks are willing to provide finance to a resident company if the following conditions are met:

i)

there is a strong business plan in place

ii)

the Client provides a high level of security

iii)

the owners and managers of the business have adequate experience

iv)

the company's last 3 years' audited financial statements are provided and

v)

the project stands up to an advanced strength and weakness analysis (SWOT);
Government (public) institutions offer appropriate monetary aid to firms through various schemes; the value of the aid is determined based on projected economic returns;
Banking Services
German corporate banking and personal banking products are of a high standard;
Healy Consultants works only with top-tier German banks, as these banks have greater working experience with foreign customers. In addition, their customer care is excellent and the operators are highly adept in conversational English.
Frequently asked questions