Mexico employment visas in 2023
Healy Consultants assists our Clients to obtain a residency permit allowing them to work in the country following successful incorporation of their company. Our Mexico business formation support experts will prepare and submit the necessary documents and quality application forms to the Mexican Immigration Department on behalf of our Client.
Permanent residents of Canada, USA, Japan, the United Kingdom and countries making the Schengen area, as well as foreign nationals holding a valid US visa are permitted entry in Mexico without a visa application.
Different type of visas available in Mexico
Entrepreneur visa

This type of visa is for foreign investors or entrepreneur looking to permanent residency which allows them to stay and run their business in Mexico.

To be eligible for such type of visa, our Clients must have created a business in Mexico and invested at least US$150,000;

The authorities can request higher amounts of investment capital to approve the visa application depending on type of business.

Employee visa

Under this category an expat may apply for either a FM3 or FM2 visa. Employers can sponsor their foreign employees for a temporary residency permit, which will allow them to stay and work in Mexico and for the company for a period of up to one year.

FM3 (non-immigrant) visa: This is the most common visa for expats looking to work in Mexico for a short period and is granted for one year, with possible on-year extensions;
FM2 (immigrant) visa: This visa permits expats to stay and work in Mexico and is valid for one year, and is renewable annually. After four years, the sponsored individual will be eligible for a permanent residency permit.

FMM (Multi-Purpose Form) visa

This visa is suitable for foreign nationals looking to visit Mexico for a shot span of time either for tourism or business purposes. The FMM visa is only valid for 180 days. The visa is only valid for the period the individual is in Mexico and must be surrendered at the point of exit when leaving the country.
Mexico corporate banking options

Healy Consultants Group project manages all the procedures required to open a Mexican bank account and operating it. Thanks to our expertise, our Clients are usually not required to travel to Mexico for bank account opening. During the engagement, we will i) determine which bank offers services that exactly cater to our Client's needs, ii) prefill bank account opening forms and iii) liaise with the banks to minimize the due diligence requested.
Mexico banking sector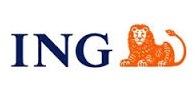 Steps to opening a corporate bank account
Healy Consultants Group's banking team will provide proof of company incorporation to the bank and receive the corporate bank account opening application along with a list of supplementary documents;
Our experts will complete the application form on behalf of our Client and assist them in preparing the supplementary documentations. These documentations will be sent to our Client for their signature who will courier them to our Mexico affiliate office along with notarized copies of their passports and proof of addresses for all directors and shareholders;
Our experts will also prepare a detailed Business plan relating to our Client's company to support the account opening application;
Our banking team will submit all the prepared documents to the bank. After receiving an approval from the bank, Healy Consultants Group will apply for the internet banking facilities on our Client's behalf;
Lastly, we would provide our Client with the

i)

bank account internet login and password information,

ii)

corporate cheque books and

iii)

corporate cards in a sealed letter.
List of documents required include:
Letter to bank authorizing opening of new account;

Articles of incorporation;

Identification of directors;

Corporate resolution or power of attorney;

Certificate of incorporation;

Proof of domicile.
Foreign exchange controls
There are no exchange controls in Mexico for inward or outward investment;

In Mexico, there are generally no restrictions on remittance of profits or on the repatriation of initial or subsequent investments; although the profits will be taxed accordingly to Mexico tax laws.
Repatriating funds from Mexico
Since there are no foreign exchange controls and no restrictions on the import and export of capital, repatriation of funds out of Mexico is easy and payments can be made in any currency.