Maquiladora and shelter manufacturing in 2023
Maquiladoras Manufacturing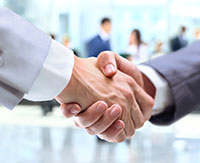 Our clients looking to establish manufacturing companies under the Maquila program will enjoy:

100% foreign ownership and management of the Maquiladora manufacturing company without the requirement of local director or resident representative in Mexico;
Entitlement of up to 100% foreign investment capital participation into the company without any special authorization by the Mexican authorities;
Exemption from customs duties on importation of plant machinery, equipment, raw materials, administrative equipment and parts for the intended manufacturing period in the country;
Permission to employ foreign personnel or professional to serve as technicians or managers in specialized fields without any local employment quota restrictions;
Maquiladoras are permitted to generally purchase or lease land in any location in Mexico except within 100km strip along the border; whereby they can still acquire trust rights to real estate by creating a Mexican trust with a local bank as trustee;
Considerably low labour costs. The average annual salary of a Mexican worker is US$8,000, compared to an average of US$48,000 and US$60,000 for Canada and the USA respectively.

Certain consideration governing the setup and operation of a Maquiladora in Mexico include

To establish a Maquiladora, a foreign investor must first secure an approval and an accompanying permit to incorporate from the Secretariat of Foreign Affairs;
Thereafter an application including

i)

the foreign company's corporate documents

ii)

list of products to be manufactured and

iii)

detailed description of materials and machinery to be imported in to Mexico must be submitted to the Secretariat of Economy for approval;
Although permitted to import materials and machinery into Mexico, Maquiladoras are allowed to keep the same within the country only for the duration of their operations;
New Maquiladora facilities are not permitted in certain urban areas including in Mexico City, Guadalajara and Monterrey due to current industrial congestion and concentration already established in these cities;
Generally, maquiladoras are permitted to engage in manufacturing, assembly, processing, packaging of any product without restriction. However, certain items including firearms and/or radioactive products require prior approval and permits;
All products manufactured or produced by Maquiladoras can only be sold to another local maquiladora or exported for sale outside of Mexico.

The ongoing trade war between USA and China is forcing global entrepreneurs and MNCs to look for alternative manufacturing jurisdictions like Malaysia, Vietnam, Thailand and Mexico.
Shelter operations
A shelter program is basically a foreign owned manufacturing or assembly operation company that oversees an investor's firm's i) licensing and permitting process ii) ensures regulatory compliance with the local authorities iii) handles the hiring, administration and any other legal issues and iv) assists with purchase or leasing of a facility. Benefits of operating under a shelter corporation include:
Operating under a shelter program shields an investor from any liabilities associated with doing business in Mexico but still benefit from all the government tax and customs duty incentives provided under such programs as the Maquila;
Considerably lost cost of setup and reduced timelines since the shelter corporation provides a turnkey solution with all-inclusive services to the foreign investor looking to operate under the shelter program;
Minimized risks during manufacturing operations as the investor will not deal directly with the regulatory nor tax authorities. The shelter corporation will handle such requirements with the authorities on behalf of the investor;
Partnering with an experienced shelter partner/corporation ensure the investor receives the best labour recruitments and ensured market wages and benefits;
Operating under the shelter program also guarantees the investor assurance with local Mexico customs compliance requirements;
Since the foreign company will not have 'legal' status in Mexico, the entity will not be liable for taxes nor Mexican government annual reporting requirements;
Dealing with experience shelter partners/corporations also guarantees the investor access to trusted local service providers and suppliers.