Success tips when doing business in Qatar in 2023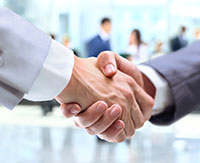 It is essential to understand the business culture in Qatar:

The week commences on Saturday and extends through Thursday, Friday being the day of rest. Government offices are closed on Thursdays and Fridays;

Your Qatari business partner must not merely be a nominee for the sake of meeting the rules of foreign company incorporation. You should choose a partner that brings a lot to the table, including useful local knowledge;

To optimize the success of your new business venture in the Qatar, Healy Consultants recommends your firm

i)

complete a feasibility study

ii)

prepare a detailed Qatar company registration business plan

iii)

communicate with the Qatar Chamber of Commerce

iv)

speak to your local Qatari embassy and

v)

communicate with Healy Consultants Clients who successfully launched their business in Qatar;

Legal contracts in Qatar must be written in Arabic and the Arabic version of a contract will always take precedence over the English translation;

There are frequent changes in the scope of work that may vary from the original contract. Qataris are likely to expect these variations to be complimentary, rather than remunerated separately.

Things to take note when attending business meetings include:

Qataris will start talking business only when they are comfortable with you, thus avoid discussing business too early into the meeting;

When accepting a business card, take your time to glance at it, then keep it in your hand or on the table in front of you;

Qataris prefer doing business face to face or on the phone, instead of through emails;

Qataris are experienced traders and tough negotiators who will ask for discounts at the final stage of delivery and implementation;

It is useful to bring along a colorful brochure in Arabic, comprising photos and a description of your business and products;

Qataris are hospitable and place a great deal of emphasis on an outward expression of politeness. Do not get overconfident during the meeting because they rarely say a direct 'no' to a proposition.

Know what is acceptable in the country:

Not all Qatari women are comfortable shaking hands with foreign men. You need to wait for the woman to put her hand out first before putting forth your own hand;

It is not acceptable to touch a woman even in a friendly manner on the shoulder or other places at any time in the office;

While Qatar is considered a cosmopolitan city, it is still an Islamic state and follows the Islamic culture. It is important for foreign companies to respect this and make themselves aware of the Islamic traditions in business.

It is beneficial to know the Qatar Investment Promotion Department:

The Qatar Investment Promotion Department (IPD) is a government authority, which operates under the supervision of the Ministry of Economy and Commerce and is entrusted with encouraging the growth of foreign direct investment in Qatar. The IPD provides investors with extensive information related to the local business environment, including current investment projects, suitable business partners, and government incentives. IPD also links investors with the local government agencies and informs them on how to set up a business in Qatar;

Foreign companies should be aware

i)

Qatar statistics and market data are usually imprecise

ii)

transactions tend to take longer than expected

iii)

more frequent and longer market visits are required, at least initially

iv)

complex business procedures are common.
Interesting facts about Qatar
Some basic information of Qatar includes:

Qatar is the wealthiest country in the world in per capita terms, boasting the third largest gas reserves in the world;

Qatar lies in the Middle East and belongs to the Asian continent;

Over the next decade, Qatar intends to spend no less than US$200 billion to complete infrastructure projects related to the 2022 World Cup.

Qatar has a strong oil and gas sector:

The oil and gas sector constitutes 52% of Qatar's total nominal GDP;

Qatar plans to shift its reliance on its oil and gas revenues to the sports sector, tourism and real estate by 2020;

Most of Qatar's crude oil is exported to Japan while the two main importers of Qatar's liquefied natural gas are Japan and Korea;

Qatar has been ruled by the Al Thani Family since the 19th century. Qatar Petroleum (QP) is wholly owned by the state and responsible for all phases of the oil and gas industry in Qatar.

Other interesting facts include:

Doha is the capital of Qatar and it covers an area of 51 square miles with a population of around 718,000;

Qatar law prohibits individuals from photographing airports, government ministry buildings or defense installations;

Cigarettes are subject to a 100% customs tax and the alcohol a 50% customs tax;

The Aspire Academy Sports Dome in Doha spans for 290,000 square miles and it is one of the largest sports domes worldwide.
Frequently asked questions