Ukraine corporate bank account in 2023
Healy Consultants successfully assists our Clients obtain corporate bank account and additional corporate facilities hassle-free. With our complete services, bank due diligence will be efficiently organized and submitted on our Client's behalf to his preferred Ukrainian bank. As part of our corporate support package, Healy Consultants will also attend bank interviews and complete bank application forms on our Client's behalf for a one time fee of €2,950. Kindly read carefully below banking guide for complete Ukraine banking sector introduction and our recommendations for the banking facilities available in this country.
Ukraine corporate banking options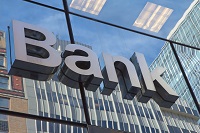 As the country is still facing civil war, 2015 was unsurprisingly difficult for the banking sector in Ukraine. By the end of March, up to 12 banks have lost their licenses and 14 more are under temporary administration from the National Bank. This comes after the collapse of the Ukrainian Government in 2014, where 17 more banks lost their licenses;
The banking sector crumbled due to the collapse of the Ukrainian currency – hryvnia in February 2015, when it devaluated bu close to 30%. This drop was due to

i)

lack of monetary policies from the Ukrainian national bank and

ii)

sudden increase of the key interest rate from 14% to 19.5%;
Consequently, Healy Consultants recommends our Clients to secure a non-resident corporate bank account for their Ukraine company, so as to reduce political and exchange risks. To learn in details the available non-resident bank account options available, visit this Healy Consultants offshore banking page;
The largest banks in Ukraine predominantly consist of local-owned institutions including

i)

Privat bank;

ii)

Oschad bank and

iii)

Delta bank. In 2014, 37% of Ukrainians are identified as Clients of Privat Bank;

These Ukrainian banks prove as a suitable alternatives for our Clients as they provide high range of financial services and support online banking in English. Furthermore, most locals banks are less stringent in the due diligence policies, optimizing engagement timelines;

Healy Consultants recommends our non-EU Clients interested to open their Ukrainian corporate bank account with an international bank present in the country. Suitable options include:

i)

Unicredit bank;

ii)

Raiffeisen bank and

iii)

OTP bank.
Healy Consultants Ukraine corporate banking services

Healy Consultants secures a corporate bank account in Ukraine for our global investors. Please read below for further information:

Healy Consultants will be pleased to open a Ukraine corporate bank account without travel. It is a time consuming task, Healy Consultants will shelter our Client from the administrative challenges. As you can appreciate, it is a difficult task to obtain bank account approval through a newly formed company, when shareholders and directors and bank signatories reside overseas. Healy Consultants will prepare a business plan for the bank to optimize the probability of Ukraine business bank account approval. Depending on our Client business and nationality, there is a 20% probability the banks will request a bank signatory to travel for a one hour bank interview. Healy Consultants will try its best to negotiate with the bank for a travel exemption. If our Client must travel to Ukraine for corporate bank account opening, Healy Consultants will refund our Client €950;

If our Client is not comfortable with only a Ukraine corporate bank account, Healy Consultants will be pleased to open an additional international corporate bank account (click link) outside of Ukraine. Examples include Singapore, New York, Germany, Austria, Bulgaria, South Africa, Australia, London, South America or Dubai. All banks will be top tier banks in these countries with excellent internet banking services. Example of our global banking partners include HSBC , Standard Chartered Bank, Citibank, Barclays, ABN Amro, Bank of China, ANZ bank, Valartis bank, UBS, Credit Suisse;
The banks enjoys ultimate power of approval of corporate bank account applications. Consequently, guaranteed success is outside of Healy Consultants' control. What is inside our control is the preparation and submission of a high quality bank application that maximizes the likelihood of approval. To date, we enjoy a 100% approval record because of our global banking relationships and determination;

Global banks continue to tighten corporate bank account opening procedures, their internal compliance departments completing more thorough due diligence of Clients. Consequently, our Clients should expect the bank account approval period to take up to 4 weeks. Furthermore, global banks now require evidence of proof of business in the country where the corporate bank account will be, including sales contracts or lease agreement.

Some of our Clients request Healy Consultants to guide them and further assist in order to secure additional financial support for their projects in Ukraine. Please read below for further information:

Healy Consultants will be happy to assist our Clients with obtaining corporate finance in the form of

i)

a corporate credit loan;

ii)

extended credit lines;

iii)

overdraft coverage or

iv)

preferential credit terms. Please contact our Ukraine relationship office for inquiries regarding these services and related fees;
In order to secure the instruments described above, most major Ukrainian banks will require clear corporate due diligence, including:

i)

quality business plan with SWOT analysis;

ii)

sufficient collateral;

iii)

qualification and education of the management and

iv)

audited financial statements of up to 3 years;
Many of our Clients ask our corporate banking team to help them obtain EU trade finance facilities including

i)

extended bank guarantees;

ii)

Letter of credit;

iii)

finance against trust receipt (for imported goods) and

iv)

document against payment and against acceptance.
Opening a corporate bank account in Ukraine
To advance and open a corporate bank account on our Client's behalf, Healy Consultants will proceed as below:

Healy Consultants will guide our Client to choose the optimal business entity type and corresponding corporate bank account amongst the different banking options available in Ukraine;

Healy Consultants will negotiate with the local Ukrainian bank the optimal corporate account opening strategy and collect all necessary due diligence from our Client;

As a next step Healy Consultants will project manage the account opening process, including:

i)

obtaining complete bank application set of documents and

ii)

notarizing or legalizing Client due diligence with appropriate authorities;
Healy Consultants submits a complete corporate bank account opening application to the preferred bank including

i)

all bank questionnaire forms and

ii)

all due diligence documents;

Once the corporate bank account is approved, Healy Consultants emails our Client the bank account details and token devise to begin operations.
Exchange controls and other regulation
Following the crash of the Ukraine currency, the National Bank of Ukraine (NBU) imposed foreign exchange controls on payments by local and foreign individuals and companies;

There is a limit to withdraw from foreign currency deposits to sums equivalent to €1,400 a day;

When carrying more than €3,000 in cash, individuals must complete a declaration of the source of funds at the customs. The maximum amount carried on a single trip cannot exceed €10,000;

Investment in foreign assets are subject to approval by NBU;

Both residents and non-resident individuals in Ukraine are allowed to open bank accounts in foreign currencies, including €, US$ and any other currency available. However, companies are allowed to acquire foreign currency account only for special purpose; e.g. payment of foreign based contract;

Cross-country transactions are restricted, where 75% of the foreign currency income must be converted to local Ukrainian hryvnia.