Business entities in Ukraine in 2022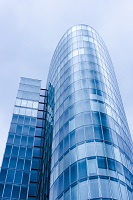 Healy Consultants will assist our Clients to incorporate the optimal corporate structure in Ukraine. There are several ways of doing business in Ukraine, the most common being the setting up of a limited liability company. Foreign corporations may also decide to set up a representative office. Unlike most other countries, such representative office must register for a tax identification number but can conduct commercial operations.
The Ukraine limited liability company (Tovarystvo z Obmezhenoyu Vidpovidalnistyu)
This business entity requires only 1 director and 1 individual shareholder to complete Ukraine business setup. While the minimum paid-up capital required is set at €1, we usually recommend our Clients to allocate at least €5,000 (UAH120,000) to ensure completion of Ukraine company setup. Kindly note that Ukraine regulations forbid the appointment of a sole corporate shareholder;
All the directors of the company must be allowed to work in Ukraine, which implies that foreigners must obtain a work permit before our Firm can appoint them. If necessary, Healy Consultants can provide our Clients with nominee services for one resident director until they can obtain a work permit or hire a local to assume such role;
The Ukraine limited liability company is the most common form of business entity used by foreign investors conducting business in Ukraine as the registration process is simple. There is also no statutory audit requirement, which significantly reduces time required to fill tax returns after Ukraine business setup.
The Ukraine joint stock company (Vidkryte aktsionerne tovarystvo)
The Ukraine joint stock company (JSC) requires a minimum share capital of €140,000, 50% of which must be paid-up before setup. Our Clients must also appoint at least 1 director of any nationality, but who must be authorized to work in the country. If needed, the company can be listed on the Ukraine Stock Exchange;
Post incorporation, all Ukrainian JSCs must appoint a registered auditor and must submit audited financial statements annually.
The Ukraine representative office (Predstavnytstvo)
Foreign companies can set up representative offices in Ukraine. It is important to note that such office can be allowed to run commercial operations, similarly to a branch. The Ukrainian representative office will have to be registered with i) the Ministry of Economic Development and Trade ii) the State Statistics Committee iii) the Pension Fund and iv) the State Tax Inspection.
Table of comparison between Ukraine entities
Ukrainian business entity name
Limited liability company
Joint stock company
Branch/representative
office
Also known as:
Tovarystvo z Obmezhenoyu Vidpovidalnistyu
Vidkryte aktsionerne tovarystvo
Predstavnytstvo
How long to set the company up?
4 weeks
16 weeks
12 weeks
How long to open company bank account?
4 weeks
4 weeks
4 weeks
Legal liability?
Limited
Limited
Unlimited
Wholly foreign owned?
Yes
Yes
Yes
Minimum share capital?
€1
€140,000
N/A
File annual tax return?
Yes
Yes
Yes
Ukraine corporate bank account?
Credit Agricole
Raiffeisen Bank Aval
Delta Bank
Does our Client need to travel?
No
No
No
Non-resident director allowed?
No
No
N/A
Minimum directors allowed?
1
1
N/A
Minimum shareholders?
1
1
1
Resident legal representative required?
No
No
Yes
Corporate shareholders allowed?
Yes
Yes
Yes
Standard corporate tax rate?
18%
18%
18%
Annual financial statements required?
Yes
Yes
Yes
Statutory audit required?
No
Yes
No
Allowed to issue sales invoices in Ukraine?
Yes
Yes
Yes
Allowed to sign contracts with local entities?
Yes
Yes
Yes
Allowed to import and export goods?
Yes
Yes
Yes
Can rent an office in Ukraine?
Yes
Yes
Yes
Can buy Ukraine property?
Yes
Yes
Yes
Can own equity in other Ukraine companies?
Yes
Yes
Yes
Total Ukraine business setup costs in yr. 1?
US$10,900
US$9,500
US$8,800
Subsequent annual costs (incl. accounting and tax fee)?
US$4,750
US$4,650
US$4,650
Sample engagement invoice?
View invoice PDF
View invoice PDF
View invoice PDF