Business entities in Czech Republic in 2022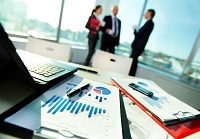 There are several types of business entities available in Czech Republic, the most commonly used being the limited liability company. Our Firm will be pleased to advise our Clients to determine such entity type is optimal for their business goals, or if another one would be a better fit to the nature of their business. See the page below for further information the main types of business vehicles available for registration in Czech Republic and their business setup requirements.
Doing business in Czech Republic with a local entity
The Czech Republic Limited Liability Company (společnost s ručením omezeným or SRO)
A limited liability company in the Czech Republic can be registered by a single owner with a minimum capital requirement set at €1 (CZK1). Only one director can be appointed, who can be both an individual or a corporate, with no residency requirement. The amount of capital set must be paid up within five years after company registration;
Limited liability companies in the Czech Republic are required to file financial statements with the tax authority every year, but an external audit is required only if the business meets at least two of the following three criteria:

i)

balance sheet amount above €1.5 million

ii)

annual turnover over €3 million and

iii)

over 50 employees;
Best uses for a limited liability company: the limited liability company is the most commonly legal vehicle used by foreigners in order to start a business in Czech Republic. It is an adequate vehicle for both trading and manufacturing activities.
The Czech Republic Joint Stock Company (akciová společnost or AS)
Czech joint stock companies registration requirements are similar to those of the limited liability company, except that the entity requires

i)

an higher amount of issued capital of €75,000, payable within five years after company setup and

ii)

a supervisory board including at least three members, who cannot be also directors of the company;
JSCs are also subject to stricter audit requirements, as they are only exempt if they meet the three following criteria:

i)

balance sheet amount above €1.5 million

ii)

annual turnover over €3 million and

iii)

over 50 employees;
Best uses for a joint stock company: thanks to stricter regulations over management, the joint stock company is a good business vehicle for shareholders willing to register a new business but not be involved in its day to day management. It is also the right entity for those of our Clients who are looking to raise capital or list on the local stock exchange (PSE).
The Czech Republic free zone company
Foreigners forming a company in Czech Republic can decide to register the entity in one of the country's special industrial zones (click hyperlink for a map). Requirements for the same include:

i)

a minimum investment of €2 million (€4 million in some of the SIZs) and

ii)

at least 20 jobs creations. Under the "Technology Centres" Program, innovative businesses benefit from a lower minimum investment of €1 million;
Benefits include:

i)

up to ten years of corporate income tax exemption

ii)

a cash grant of up to 7,500 per job created and

iii)

property tax exemption during up to five years. See this page for further details on benefits available;
Best uses for a free zone company: registering a company in an industrial zone is the optimal way to start a manufacturing or R&D business. See also this page for alternative low cost manufacturing locations in Eastern Europe.
Doing business in Czech Republic with a foreign entity
The Czech Republic branch office
In accordance with the local laws, foreign companies can open branch office entities in Czech to do business. Because branches are not considered as separate legal entities, their parent company will be subject to unlimited liability for losses incurred by the branch;
Best uses for a branch office: registering a branch instead of a separate subsidiary enables our Client to minimize accounting and bookkeeping obligations, as the accounts of the head office and the branch will be the same.
The Czech representative office
Important note: Czech Republic does not differentiate representative offices from branch offices. Consequently, the former are subject to the same tax filing obligations, although they are not subject to taxation provided they can demonstrate no revenue generating activity is conducted;
Best uses for a representative office: A representative office can be used when our Client is seeking to venture in the Czech Republic markets.
| Operations and logistics | LLC | JSC | Free zone company | Branch | RO |
| --- | --- | --- | --- | --- | --- |
| Also known as? | SRO | AS | SIZ company | Branch | RO |
| Doing business in Czech Republic permitted? | Yes | Yes | Yes | Yes | No |
| Allowed to sign contracts with local Clients? | Yes | Yes | Yes | Yes | No |
| Allowed to invoice local Clients? | Yes | Yes | Yes | Yes | No |
| Can register the company with a virtual office solution? | Yes | Yes | Yes | Yes | Yes |
| Allowed to import raw materials? | Yes | Yes | Yes | Yes | No |
| Allowed to export goods? | Yes | Yes | Yes | Yes | No |
| Accounting and tax | | | | | |
| Standard Czech corporate tax? | 19% | 19% | 0% | 19% | Cannot trade |
| Corporate bank account? | Commerzbank | CNB | Unicredit | Commerzbank | CNB |
| Statutory audit always required? | No | No | No | No | No |
| Annual tax return to be submitted? | Yes | Yes | Yes | Yes | Yes |
| Access to DTAAs? | Yes | Yes | Yes | Yes | No |
| Company law | | | | | |
| Issued share capital required? | €1 | €75,000 | €1 million | None | None |
| Resident director/manager required? | No | No | No | Yes | Yes |
| Czech Republic shareholder /partner required? | No | No | No | No | No |
| Minimum number of directors/managers? | 1 | 1 | 1 | 1 | 1 |
| Minimum number of shareholders/partners? | 1 | 1 | 1 | Parent entity | Parent entity |
| Individual shareholders/partners allowed? | Yes | Yes | Yes | No | No |
| Corporate shareholders/partners allowed? | Yes | Yes | Yes | Parent entity | Parent entity |
| Public register of shareholders and directors? | Yes | Yes | Yes | Yes | Yes |
| Immigration | | | | | |
| Can the entity hire expatriate staff in Bulgaria? | Yes | Yes | Yes | Yes | Yes |
| How long to get work permit approved | 3 months | 3 months | 3 months | 3 months | 3 months |
| Fees | | | | | |
| Estimate of engagement costs | €10,660 | €14,410 | €11,060 | €12,010 | €12,310 |
| Draft invoice | View invoice PDF | View invoice PDF | View invoice PDF | View invoice PDF | View invoice PDF |