Success tips when doing business in Australia in 2023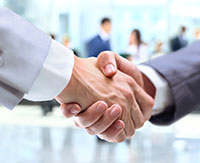 Australians value an egalitarian society. Our Client should therefore keep in mind that effective management styles in Australia are those that treat everyone equally regardless of their position in the company hierarchy;

Despite the remoteness of Australia and its small domestic market, Australian companies actively conduct international business and the country is economically successful with a comparatively high standard of living;

Government agencies play an important role in day to day Australia business operations and companies deal with government agencies on a regular basis;

Australians value directness and hence, during business presentations, our Client should be straightforward and transparent.
Interesting facts about Australia
Geography and society
Australia is the world's sixth largest country, a vast continent covering approximately 3,700 kilometers from its most northerly point to its most southerly point and is almost 4,000 kilometers wide from east to west. Australia is comprised of six states and two territories;

Australia is currently ranked as having the second highest Human Development Index (HDI) in the world. The HDI is an annual report undertaken by the United Nations to review the overall richness of a citizen's life in the country of study;
Australia is well ranked as the 13th least corrupt country in the world in the 2015 Corruption Perceptions Index (CPI) by Transparency International;
According to the 2016 Quality of Living Survey by Mercer Human Resources, Australia offers a high standard of living, with 4 cities in the top 5 within Asia Pacific.
Business
It is not necessary to give your company a name when doing business in Australia. Your entity name can simply be its Australian company number;

The Australian Securities Exchange (ASX), the 9th largest in the world, was formed in 1987 through the amalgamation of six independent stock exchanges and became a listed company on 13th October 1998;
Australia is also ranked positively as the 22nd most competitive country for business, in the World Economic Forum's Global Competitiveness Report 2015, taking into account factors such as infrastructure, macroeconomic stability, health and education, labour market efficiency and technological innovation.
Frequently asked questions