Did you know about Delaware in 2023?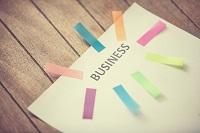 Delaware was the first state to ratify the United States constitution. It did so on December 7, 1787;

Delaware is one of only five states with no sales tax in United States;
In total area Delaware ranks 49th in the nation. It contains 1,982 square miles. It is 96 miles long and varies from 9 to 35 miles in width;

Delaware is the only state without any National Park System units such as national parks, seashores, historic sites, battlefields, memorials, and monuments;

About 500 descendants of the original Nanticoke Indians reside in Delaware. They celebrate their heritage each September with the Nanticoke Indian Pow Wow;

The Lady Bug is Delaware's official state bug;

The Delaware Memorial Bridge is the longest twin h6 suspension bridge in the world;

Twelve concrete observation towers along the coast were constructed during World War II to protect the state's coastal towns from German u-boat attacks.
Frequently asked questions