Success tips when doing business in Hungary in 2023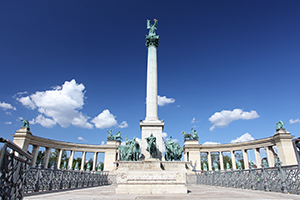 Always be on schedule for meetings and deadlines. You must always make an appointment; walk-ins will convey informality and will not be well received;

You must always be punctual for a business meeting; deferrals must be avoided as far as possible;

Office attire should generally be conservative. Depending on the business context, men are often required to wear suits and women expected to wear professional business suits or professional dresses;

Don't be pretentious or excessively boast your accomplishments. Discussing things like income, schooling, awards, and possessions is generally considered tacky;

You must conduct your own due diligence prior to a meeting. Also, people must be addresses by professional titles unless specifically asked otherwise;

There is a reluctance to take risks in a Hungary company setup. You will be expected to provide substantial information before any consensus is reached;

Hungary corporate culture has a deeply entrenched and rigid hierarchy; respect for seniors is the only way to be successful;

Gifts should only be exchanged after the successful conclusion of negotiations; if done before, it will be perceived as bribery or flattery;

You must inquire about the English-language proficiency of a business man beforehand. An interpreter must be arranged to increase efficiency;

Lastly, it is important to remember that Hungary business culture revolves around cold results. Always remember to put your best foot forward.
Did you know about Hungary?
The famous 'Rubik's Cube' was invented by a famous Hungarian engineer, Erno Rubik;

Hungary is also called the 'Land of Thermal Water' because there are approximately 500 hot water lakes in the country;

Hungary is amongst the oldest countries in Europe, found in 896 AD;

Almost 1/3rd of Hungary's 15 million people live outside the country;

Hungary issued bank notes of largest denomination with a face value of 1,000,000,000,000,000,000 pengo in 1946;

The Hungary VAT rate of 27% is the highest in the word;

Hungarians are the 3rd highest smokers in Europe;

Other than peace, Hungarians have won Noble Prize in every other field;

Hungarian women have a life expectancy of 74 years while men only have of 66 years;

The population of Hungary is just 10 million;

Hungary does not have a national color or symbol or emblem;

Hungarians are 9th in the world in terms of number of Olympic medals won.
Frequently asked questions