Hungary client case studies in 2023
Incorporation and support services for a research business in Hungary
Background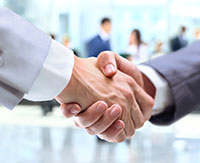 Our Indian Client and their local and US business is a popular scientific study platform where researchers from different fields can access, publish and exchange various materials for a monthly fee;
Having broad experience and background in this market, the company director is interested to expand the business in Europe, with close access to different country capitals and their top universities;
Hungary was chosen due to its ideal location, close to many EU capitals and their universities, cheap operation costs and relocation opportunities. A local company and a bank account will further support the company's growing business needs;
Because of the way the Hungarian company is structured, our Client prefer to retain full 100% control of the new company and remain as sole director and shareholder, without appointing a resident director at the stat. Preferably, the Client wishes to open a corporate bank account with a top 5 bank in the country, such as Raiffeisen bank;
Because our Client will travel personally to Budapest, Petar agreed to meet him in person, and accompany him during the meeting with the Raiffeisen front bank officer.
Engagement planning
Over a long conference call on Skype, Petar Chakarov (click link) described in detail the steps required to register a new business in Budapest, the hurdles our Client may face during this process, the certification and legalization obligations for the Power of Attorney, and the implications of the local tax obligations that will burden our Client's business;
Furthermore, Petar described additional professional services that our Client may need during the engagement, including specific licensing for public information sharing, actual office premises and travel in relation to corporate bank account setup;
During the call, Mr. Aidan Healy, the managing director of Healy Consultants Group, further described that the Hungarian and foreign banks present in the country currently impose difficult compliance requirements and considerations for foreign investors looking to open a corporate bank account without any local representation or economic link;
Thereafter, and following our due diligence obligations, our Client agreed to advance and managed to sign on every page Healy Consultants' client engagement letter;
Within the next four weeks, our client legalized a detailed power of attorney with the Hungarian embassy in New Delhi and supplied Petar with a scan for approval. Once approved, our Client will courier the same to our Hungarian lawyer;
During this process, Petar timely prepared and supplied our Client with a detailed project plan to support timely completion of the engagement;
In order to increase the quality of deliverables and to negate risks of errors and engagement delays, all weekly update emails are reviewed by our senior management in our head office in Singapore.
Company incorporation
Immediately after fee settlement and due diligence collection, Petar began to prepare the required company structure documents, including

i)

declaration and establishment deed;

ii)

declaration of registered capital and

iii)

registry of members, and provide our Client for electronic signature;
As part of the incorporation process, Petar opened a capital account in order to timely obtain certificate of deposit of a pre-agreed amount;
Once we received all the documents, Petar was in a position to submit a quality application to the Registration Court. The company was registered within two business weeks;
Once incorporated, Petar supplied a detailed warrant of incorporation to the Client.
Other services
Our Client requires to become registered for Hungarian corporate tax and value added tax. Petar and our dedicated accounting team began preparation of the required forms in order to expedite the process;
As part of the engagement, Petar supplied our Indian Client with a Budapest city center business address services, which was a service payable the Client for one year;
Once this first period is over and, during our renewal, the legal address service will be extended for one more year.
Corporate banking
During our meeting in Budapest, Petar organized a personal corporate bank account opening meeting with a dedicated, English-speaking front office banker;
Following completion of the initial corporate bank account opening forms, within one business day, our Client's corporate bank account was opened with Raiffeisen bank;
Within two business weeks thereafter, our Client received his dedicated corporate visa debit card for his international withdrawal requirements.