Hungary corporate bank account in 2023
Healy Consultants will be happy to secure a corporate bank account for our Clients' companies in Hungary. Our experienced banking team will prepare the required due diligence documentation and submit them to the bank. If required, we will act as our Clients' representatives for interviews with the bank officers. Please find below detailed information about Healy Consultants' banking support services.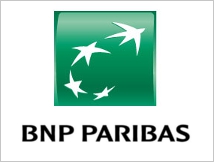 Hungary corporate banking options
The banking sector in Hungary includes approximately 40 banks including foreign and local institutions. The largest provider of financial Services is a local bank, the OTP bank Group;

The Hungarian government has historically been tough on foreign banks in the country, imposing special taxes on foreign banks since the 2008 financial crisis. This trend has continued as the Hungarian government looks to weather the Covid financial crisis by once again accumulating high taxes from the foreign financial sector.
International banks present in Hungary include

i)

Commerzbank Hungary

ii)

Deutsche Bank

iii)

Erste Bank and

iv)

BNP Paribas. In most cases, foreign banking groups have their headquarters in Germany;
As a general rule, Healy Consultants always recommends our foreign Clients to open their Hungary corporate bank account with a bank with which they already have a bank account in another country, thus reducing

i)

the estimated time required to open the bank account and

ii)

the bank' due diligence collection requirements;
As a suitable alternative to a corporate bank account with the international banking group, Healy Consultants can assist our Clients with an account from a local Hungarian institution. Conveniently, many local banks

i)

offer online banking in English and

ii)

do not require substantial due diligence documents;
Healy Consultants recommends OTP bank as the largest local institution with complete financial portfolio of services, preferred by both local and foreign companies.
We recommend our Clients to use a translator during the bank interview to negate misunderstandings with their front office banking manager;
Healy Consultants' banking services
Healy Consultants recommends all its Clients to open a local corporate bank account to supplement their Hungarian company. Please find below information regarding Healy Consultants' banking service to assist with the same:

Healy Consultants Group will be pleased to help our client secure a Hungarian corporate bank account. It is a challenging time consuming task and Healy Consultants Group will shelter our Client from the administrative challenges.

Following bank account approval, the preferred Hungarian bank will directly and independently email our Client the corporate bank account number;

While our firm will liaise with the banks to prevent our Clients from travelling to Hungary, there is still a 10% chance that the bank may require our Clients willing to start a business to travel for a one hour interview. There will be a fee discount of €1,450 if you have to travel;

If our client would like an international bank for their Hungarian company, Healy Consultants Group can help them secure an international corporate bank account in countries such as Latvia, the United Kingdom, United States of America, Seychelles and Bulgaria. Our fee for this service is €4,950 without the need for our client's travel and €4,000 with travel.

Healy Consultants will also be pleased to assist Clients secure additional financial support for their projects in Hungary. Please read below for further information:

Our experts may assist Clients with obtaining corporate finance in the form of a loan, overdraft or simply preferential credit terms. Please contact our in house Hungary expert for inquiries regarding these services and related fees;

Hungary banks will consider providing funds to finance investment projects, provided sufficient information is submitted. Documents requested may include

i)

bank specific business-plan'

ii)

availability of collateral assets

iii)

qualifications of business owners and management

iv)

last 3 years audited financial statements and

v)

a detailed review of the project's strength, weaknesses, opportunities and threats (SWOT matrix);
In addition to corporate finance, our in-house consultants may also provide our Clients with assistance to secure trade finance services including

i)

bank guarantees

ii)

letters of credit

iii)

finance against trust receipt (for imported goods) and

iv)

document against payment and against acceptance.
Exchange controls and other regulation

Hungary boasts liberal foreign exchange controls allowing both residents and non-residents in the country to maintain bank accounts in foreign currencies, including € and US$;

The country harmonized its regulations to allow capital flows between Hungary, EU and other OECD member countries;

There are no restrictions on the amount of foreign currency that residents may hold in their bank accounts.
Comparison table of Hungary corporate bank accounts
| Banking options | OTP Bank | CIB Bank | Sberbank | Budapest Bank | Raiffeisen Bank |
| --- | --- | --- | --- | --- | --- |
| Bank account approval timeframe | 2 months | 2 months | 2 months | 2 months | 2 months |
| Bank signatory to visit bank | Yes | Yes | Yes | Yes | Yes |
| Can open US$ € bank a/c | Yes | Yes | Yes | Yes | Yes |
| Recommended initial deposit for US$ a/c | 20000 | 30000 | 30000 | 30000 | 30000 |
| Account opening fee | Nil | Nil | Nil | Nil | Nil |
| Annual account fee | 9 | 100 | 136 | 146 | 166 |
| Receive e-banking passwords | 2 weeks | 2 weeks | 2 weeks | 2 weeks | 2 weeks |
| Currency controls on funds transfers | No | No | No | No | No |
| Corporate Visa/ Mastercard available | Yes | Yes | Yes | Yes | Yes |
| Can increase funds transfer limits | Yes | Yes | Yes | Yes | Yes |
| On-line US$ payments allowed | Yes | Yes | Yes | Yes | Yes |
| Our rating of e-banking facilities | Excellent | Excellent | Good | Good | Good |
| Our rating of bank customer service | Excellent | Good | Excellent | Excellent | Good |
| Corporate ATM card available | Yes | Yes | Yes | Yes | Yes |
| Bank charges per funds transfer outwards | 0.12%, min. €10, max. €23 | 0.237%, min. €23.90 | 0.13%, min €8, max €863 + 0.3%, max €17 | 0.210%, min. € 17.7, max. € 581.4 + (0.30% max. €17) | 0.15%, min. €3.01 + 0.3%, max €17 |
| Bank charges per funds transfer inwards | 0.05%, min. €5, max. €50 | 0.178%, min. US$ 8.35 | 0.05%, min €4, max €39 | 0.083%, min. € 6.6, max. 553.8 € / lot | 0.05%, min. €3.01 |
| Monthly e-statements e-mailed to you | Yes | Yes | Yes | Yes | Yes |
| Funds transfer SMS alerts sent to your cell phone | Yes | Yes | Yes | Yes | Yes |
| Funds transfer e-mail alerts sent to you | Yes | Yes | Yes | Yes | Yes |
| Regulated by which governing body | MNB | MNB | MNB | MNB | MNB |
| How big is the bank in this country? | Largest bank | Top 5 bank | Top 5 bank | Top 10 bank | Top 10 bank |
| Country rating by Standard & Poor's | BBB | BBB | BBB | BBB | BBB |
| How big is the bank in this country? | S&P :BBB (0) | Fitch: BBB- | Fitch: BBB | Moody's: Ba2 | S&P: BBB |