10 steps to incorporating in Hungary in 2021
The process of business incorporation in Hungary as well as the opening of its corporate bank account involve a series of simple steps. Our Client will not have to travel to the country to start their company, provided that a Power of Attorney is issued to our Hungary incorporation agent who will then complete all procedures on his behalf.
The procedure to incorporate a business in Hungary are as follows: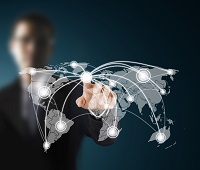 PRE-INCORPORATION PLANNING
Following a detailed consultation with our Client, our Firm requests our Client to

i)

settle the fees payable for the engagement,

ii)

sign and email us back our engagement letter and

iii)

provide us all requested due diligence documents from each shareholder, director and beneficial owner of the company;
Our Incorporation Team will then perform a company name search with the Company Hungary. If available, we reserve the name on your Firm's behalf;

Healy Consultants prepares a detailed project plan for our Client, mapping each step for Hungary business incorporation then corporate bank account opening steps. This engagement project plan is tailored according to the kind of business entity to be incorporated.
INCORPORATION PROCEDURE
The exact corporate structure of the company is agreed upon between our Firm and our Client, subsequently, we prepare

i)

declaration and establishment deed,

ii)

declaration of registered capital and

iii)

registry of members, and send our Client to provide us with their electronic signature;

On the Client's behalf, our team opens a capital account and obtains the certificate of deposit for an agreed amount;

Once we receive all the documents, we submit the same to the Registration Court to complete the incorporation of the new company. The company will be usually registered within two business weeks, after which we email the warrant of incorporation to the Client.
POST-INCORPORATION PROCEDURE
Our Team registers our Client's company for value added tax by completing and submitting VAT application to the National Tax and Customs Administration;
Once company is incorporated, our Banking Team will transfer the capital account to a fully functional corporate bank account within four business weeks. We work with internationally recognized banks present in Hungary, such as Raiffeisen and local banks such as OTP Group to provide corporate bank account services. Our Incorporation Team will also liaise with the bank to prevent our Client having to travel for bank account opening interview;

Following corporate bank account number issuance, we request the bank to activate internet banking and issue secure devices to the company's directors. However, we expect our Client to receive his debit/ credit card within two weeks thereafter;

The Hungary engagement is now completed. At the end of the engagement completion, Healy Consultants couriers a company kit folder, to our Client's preferred international address, containing the following corporate documents including original corporate documents, unopened bank correspondence. Lastly, we provide our Clients with a Client feedback survey to assess the quality of our Hungary company incorporation services.