Thailand legal and accounting and tax considerations in 2022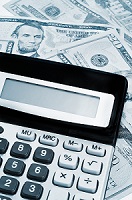 Every 12 months, the board of directors of both LLC and PLCs is required to submit an audited balance sheet to the Ministry of Commerce within one month after approval from the general shareholders' meeting. All financial statements submitted to the Revenue Department must be audited and translated to Thai.
A Thai company must register for VAT if annual turnover exceeds US$57,000. However, Healy Consultants always advise our Clients to register as they will not be able to claim input VAT if unregistered. The VAT rate is a flat 7%. Monthly VAT returns must be filed with the Revenue Department within the 15th day of the following month.
A Thai LLC enjoys zero rate VAT on

i)

exports

ii)

services provided in Thailand for overseas customers

iii)

sale of goods or services to the Thai Government

iv)

sale of goods or services between bonded warehouses and between export processing zones and

v)

auditing, legal services, health services.
Even though representative offices are not subject to corporate taxes, they must

i)

obtain a Tax Identification Number

ii)

register for VAT

iii)

have their books audited annually by a Thai auditor

iv)

submit financial statements to the Revenue Department within five months from the day the accounts are closed.
The standard corporate income tax rate in Thailand is 20%. SMEs benefit from a reduced corporate tax rate of 15% if

i)

their share capital is less than US$157,000 and

ii)

their income is below US$928,000. Companies pay corporate income tax biannually. The midyear return must be filed between the 6th and 8th month and the annual tax must be filed within 150 days of the end of the tax year. A new formed Thai LLC must apply for a corporation tax number from the Revenue Department within 60 days of incorporation or the start of operations.

Taxable income includes business profits and passive income (i.e. dividends, interest, royalties, capital gains, etc.) derived from domestic and foreign sources.

Multinationals can enjoy zero corporation tax on designated business activities including forestry plantation, crop drying and silo facilities, manufacturing of alcohol or fuel from agricultural products including scrap, garbage or waste, cold storage and cold storage transportation, farm management, mining, ceramics and basic metals, manufacturing of nano materials or products from nano materials, light industry, manufacturing of medical equipment and supplies, manufacturing of scientific equipment, metal products, machinery and transport equipment, manufacturing of machinery, equipment and parts, manufacturing of trains (or electric trains) or equipment or parts, manufacturing and repair of aircraft, including parts and on-board equipment, manufacturing of fuel cells, building or repairing of ships, manufacture of electrical appliances and materials for micro-electrics, electronic design, software, chemicals, paper and plastics, service and public utilities, software parks, energy service companies, human resource development, R&D, scientific laboratory work, calibration services, product design, design centres, gem and jewellery industrial zones, science and technology parks.

Monthly tax reports must be submitted to the Thai Government including

i)

personal income tax withholding

ii)

social fund withholding

iii)

VAT collected and

iv)

corporate income tax withheld from vendors. To minimise external consultants' fees, Healy Consultants recommends our Client hire an in-house accountant to complete these monthly tasks.
Business losses can be carried forward for up to 5 years.

Approximately 45 days following incorporation, a Thai Revenue Department team will do a one-time inspection/verification visit off each new company office.

Under international double tax treaties, withholding tax rates on payments to non-resident companies are

i)

10% on dividends

ii)

10% on royalties

iii)

1% on interests. Withholding tax rates on payments to non-resident individuals are

i)

10% on dividends

ii)

15% on royalties

iii)

15% on interests, unless reduced/waived by a double taxation treaty.
Capital gains are subject to progressive income tax rates up to 35%. Property in Thailand is taxed at 12.5% of annual rental value.

Stamp duty of 0.1% is payable on most documents filed by companies with the Government agencies or entities and on official documents of the company, including transfers of land, leases, stock transfers, debentures, mortgages, life assurance policies, annuities, power of attorney, promissory notes, letters of credit, cheques.

Three agencies under the Ministry of Finance are responsible for the collection of tax in Thailand: the Revenue Department, the Excise Department and the Customs Department. If a firm underestimates its annual profits by

i)

more than 25%, a maximum 20% fine is charged on the first half-year instalment

ii)

less than 25%, a surcharge of 1.5% per month is applied on outstanding taxes.

Employers are required to make social security contributions of 5% on monthly compensations of up to US$470.

Thailand has signed 56 double taxation treaties with countries including Australia, Canada, Singapore, UK and the United States.
Certain businesses promoted by the Board of Investments enjoy special tax privileges such as

i)

tax holiday of up to 8 years and

ii)

exemption of import duty. Industries eligible for promotion include agriculture, mining, light, metal products, electronic, chemicals, services and public utilities.
To pursue Thailand business setup, Healy Consultants assists our Clients with

i)

documenting and implementing accounting procedures

ii)

implementing financial accounting software

iii)

preparation of financial accounting records

iv)

preparing forecasts, budgets, and sensitivity analysis.

It is important our Clients' are aware of their personal and corporate tax obligations in their country of residence and domicile; and they will fulfill those obligations annually. Let us know if you need Healy Consultants' help to clarify your annual reporting obligations.
Legal and compliance
General company regulations

Healy Consultants Group PLC will assist our Clients' secure investment promotion by the BOI within 3 months. Benefits include 100% ownership of businesses conducting activities specified in Lists 2 and 3 of the FBA. Furthermore, this entity is exempt from obtaining a Foreign Business License but still needs to notify the Ministry of Commerce and apply for a certificate, which is an administrative procedure rather than permission. Finally, permission may be granted for foreigners to own land and visa and work permit privileges for expatriate employees who will work in the promoted company.
A general shareholders meeting must be held

i)

within six months of the initial company registration and

ii)

annually thereafter, within four months of the end of the company's fiscal year. A Thai company is not required to have a Company Secretary but we recommend our Clients to appoint Healy Consultants as the Company Secretary to liaise with the Thai Government and maintain company records.
The Thai Competition authority forbids businesses to engage in price rigging. Convicted businesses are subject to penalties including

i)

a fine of up to US$154,000 and

ii)

up to 3 years of imprisonment.
Approximately 45 days following incorporation, a Thai Revenue Department team will do a one-time inspection/verification visit of each new company office.

Thailand has three major laws dealing with intellectual property: the Patent Act, Trademark Act and Copyright Act. A business may license the use of its intellectual property rights, including its name, trademark, copyright, patent, trade secrets, technology, or right to manufacture or sell a product based on such intellectual property rights. Licensing agreements pertaining to inventions, designs, and trade or service marks that are patented or registered in Thailand must be made in writing and registered with the Registrar of the Department of Intellectual Property, the Ministry of Commerce.

The Foreign Business Act is the main law defining foreign ownership. The law restricts access to certain service industries (such as transport, retail and wholesale and services) for reasons of security, cultural heritage or perceived competitive disadvantage. Some of Thailand's free trade agreements and certain laws (e.g. the Investment Promotion Act and Industrial Estate Authority of Thailand Act) relax the ownership restrictions under the Foreign Business Law.

A Thai company is allowed to lend to non-affiliated business entities abroad up to US$50 million per year.

In accordance with Thailand regulations, each entity must register for corporate tax with the Thailand Revenue Department. VAT registration is also mandatory if the annual sales in Thailand of our Client's business exceeds US$55,000 (THB1.8 million) or if our Client intends to hire foreign employees.

Before VAT registration, it is necessary for the company to secure physical office premises and submit to the government photographs of the office. Approximately two months following VAT registration, a Revenue Department team will do a one-time inspection/verification visit of the company office.

Although it is not mandatory, the Thailand Foreign Business Act recommends every Thai entity maintain a Thai resident director to liaise with the Thai Government. Unfortunately, administrative interactions with the Thai Government still require a Thai resident director to visit and sign documentation in person. For example, when our Client sets up a telephone line or activates water and electricity for office premises; For simplicity purposes, Healy Consultants Group PLC will provide a professional passive nominee resident director until our Client appoints its own local director.

According to article 36 of the Thailand Foreign Business Act, Thailand prohibits the use of Thai nominee shareholders and directors. However, the majority of small and medium sized foreign businesses in Thailand continue to use professional, passive nominee directors and shareholders.

Foreign companies regulations

The Thai government regulates the activities in which foreign companies can engage in. Regulated industries are included in the table below. In summary, multinationals are i) not allowed to engage in activities stated in List 1 below ii) but allowed to invest in List 2 and List 3, subject to prior Government authorization. Prior authorization must be obtained through i) US-Thailand Amity treaty (U.S. Clients only) ii) Thai Board of Investment iii) Foreign Business License from the Ministry of Commerce. Foreign companies who violate the Foreign Business Act will be subject to i) a fine of up to US$32,000 and/or ii) up to 3 years of imprisonment:

| List 1 | List 2 | List 3 |
| --- | --- | --- |
| Newspaper, Radio, TV | Weapons, firearms | Accountancy |
| Farming, cultivation or horticulture | Land, waterway and airline transport | Legal services |
| Land Trading | Thai arts and handicrafts | Architecture |
| Forestry | Thai silk production | Engineering |
| Trade of Thai antiques | Manufacturing goldware, silverware etc. | Construction |
| Fisheries | Sugar and Salt production | Tourism |
| Extracting Thai herbs | Mining | Sale of food and beverages |

Staff regulations

Employers with 100 or more employees must arrange annual training for at least 50% of their employees, or be subject to a fine of up to US$15 per untrained employee.

An employer with 10 or more regular employees must

i)

display written company rules in Thai at the workplace and

ii)

disclose them to the Department of Labor. The list must include rules regarding

iii)

working days and hours

iv)

overtime work

v)

holidays

vi)

date and placement of pay

vii)

taking leave

viii)

submission of complaints

ix)

termination of employment.

The minimum wage in Thailand is US$10 per day. Failure to comply subjects the employer to a US$3,000 fine and/or six months in prison.

Both employees and employers must contribute 5% each of the employee's monthly compensation to their social security fund by the 15th of the following month. The maximum contribution is capped at US$24 per month.
In order to hire a foreign employee, the company must provide evidence that no qualified local is available for the position and have

i)

at least 4 Thai employees and

ii)

US$62,000 registered capital for each visa application.
The maximum number of working hours is

i)

8 per day and

ii)

48 per week. The maximum number of overtime working hours is 36 hours per week and hourly overtime pay must be at least 1.5 times the normal hourly rate.

Contract law

Thailand is not a party to any conventions on enforcing foreign judgments. The Thai courts do not enforce foreign judgments, but will accept foreign judgments as evidence in a new trial. If the foreign judgment is a default judgment, its evidentiary value in the new trial is minimal. Even if the foreign judgment is based on the merits, the claimant must present all the key witnesses and testimony in the new trial in Thailand.

Thailand is, however, a signatory to both the UN Convention on the Recognition and Enforcement of Foreign Arbitral Awards 1958 (New York Convention) and the Geneva Protocol on Arbitration Clauses 1923 (Geneva Protocol). Foreign arbitration awards given in countries that are signatories to the New York Convention or the Geneva Protocol are recognized and enforceable in Thailand.

Under the Arbitration Act, domestic arbitration usually occurs under the rules of the Thai Arbitration Center administered by the Ministry of Justice or the rules of the Board of Trade. It is generally accepted and recognized that criminal, family, and certain types of labor and IP disputes cannot be submitted to arbitration on account of being contrary to public policy. In addition, on July 28, 2009, the Cabinet passed a Resolution that prevents the use of arbitration clauses in all types of contracts between a governmental organization and a private company unless cabinet approval is obtained.

Purchasing property in Thailand through a Thai company

Buying property or land parcels in Thailand either for residence, business or investment purposes in an attractive venture recommended for foreign and local investors and entrepreneurs. Below are some of the basic legal issues under Thai Land Laws governing the possibility for foreign or local individual or legal entities to purchase property or real estate in Thailand:

Foreign nationals looking to purchase land in Thailand can only do so through a Thai company with more than 50% local shareholding. Thai law generally prohibit non-Thai nationals from buying or owning land in Thailand.

Alternatively, Thai real estate law permits foreign nationals to purchase a limited amount of land for residential purposes following an investment of 40 million baht (Approx. US$1.2million) in Thailand over a period of 5 years.

Land leasing is also permitted for foreigners for up to a maximum of 30 years, with a possible lease renewal option of an additional 30 years.

Foreign companies seeking to purchase land in Thailand may also do so by first obtaining approval from the Board of Investment (BOI). In this case the ownership of land is only permitted for a limited period of time.

Licensing requirements

When a foreign invested company is majority owned by non-Thai nationals, the company will require ministerial approval from the Thai Board of Investment before it can legally commence business. The approval is granted in the form of a Foreign Business License issued by the Ministry of Commerce.
Import/export companies must be in possession of a Thai VAT number and local corporate bank account before registering for a commercial import/export license with the Thai Customs. When exporting goods, our Clients must follow export declaration guidelines through e-customs website. Similar guidelines are available for importation of goods into the country.