Success tips when doing business in Thailand in 2023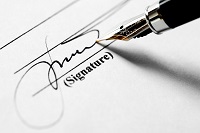 It is important that our Client prepares a comprehensive business plan detailing

i)

study of the Thai market

ii)

an evaluation of competitors and

iii)

a feasibility study of the venture;
The Client must perform a detailed study of the sector where they are planning to setup the business. This will optimize our Client's work productivity;
The Client should try and learn Thai as English is not commonly used by locals and many official documents need to be translated to Thai. However corporate Clients and business partners will be reasonably fluent in English;
We advise our Clients to have their company website in both English and Thai, as it will serve as an excellent marketing tool;
Our Client must have a proper exit strategy in order to map out potential accomplishments for the future. This will help the firm manage its finances efficiently;
Government agencies play an important role in Thailand and businesses have to regularly deal with government agencies. Foreign entrepreneurs who want to incorporate in Thailand should exercise restraint and be patient, as authorities will always have the final say in the matter;

The Thai Royal family is highly revered in the country. Negative comments about them are never appreciated, and may even lead to arrest or deportation. We advise our Clients to display a portrait of His Highness Bhumibol Adulyadej in the work premises;

It is important to be on time, or even early for business meetings as a sign of respect to your Thai business partner;

Business attire in Thailand is quite conservative;

It is common to be invited for lunch, dinner or a round of golf after a successful business meeting;

We suggest our Clients to build a spirit house in the office premises as every business in Thailand has one.
Interesting facts about Thailand
Thailand shares a border with four countries: Myanmar to the north and west, Laos to the north and east, Cambodia to the southeast, and Malaysia to the south;

Thailand's main exports are computer hardware, motor vehicles and auto parts, jewellery and electrical circuits. Thailand's top three imports include crude oil, machinery and parts, and alloy steel and steel products;

Thai petroleum companies suffer corporation tax of 55%;

Thailand is one of Asia's top tourist destinations. In 2013, more than 26 million foreign tourists visited the country;

Thailand is home to the world's largest gold Buddha, the largest crocodile farm, the largest restaurant, the longest single-span suspension bridge, and the world's tallest hotel;

The Thai national anthem is played every day at 8 a.m. and 6 p.m.;

Buddhism is Thailand's largest religion with approximately 94.6% of the population practicing the religion. Muslims make up 4.6%, Christians 0.7%, and other religions 0.1%;

The longest place name in the world is the full name of Bangkok: Krungthepmahanakhon Amonrattanakosin Mahintharayutthaya Mahadilokphop Noppharatratchathaniburirom Udomratchaniwetmahasathan Amonphimanawatansathit Sakkathattiyawitsanukamprasit. It means "City of Angels, Great City of Immortals, Magnificent City of the Nine Gems, Seat of the King, City of Royal Palaces, Home of Gods Incarnate, Erected by Visvakarman at Indra's Behest";

Songkran Festival, also known as the Thailand Water Festival, is the most important festival for Thai people. Celebrated as the traditional Thai New Year, Thai people sprinkle water on elders in show of respect and pay respect to Buddha;

Thailand has been a constitutional monarchy since 1932 although there have been numerous army coups since then;

People dress up in yellow attire on the King's birthday;

People often represent their political preference during protests by wearing either a red shirt (Thaksin supporters) or a yellow shirt (against Thaksin).
Frequently asked questions